Depending on the customer's plan, you may have access to the Support Center.
The Support Center will allow you to have a centralized access point to your support requests and keep track of your support tasks.
From the first email that a user sends to support, a user has been created internally that will allow access.
In order to enter you must do the following:

1. Go to https://athento.zendesk.com/
2. Hacer clic en "Acceso" o "Sign in"
3. Click on "Get password" as you can see in the image.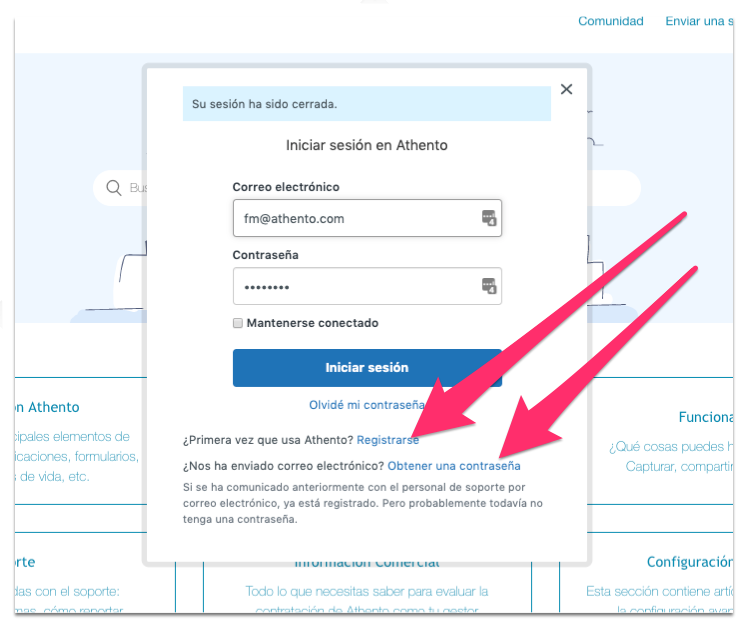 When you have done this, you will be able to enter the ticket management platform and you will be able to see the requests made by the user himself.
If it is necessary for a specific user to be able to access those of the entire organization (based on the email domain) this can be requested via support.
To view your tickets, go to the My Activities option in your profile:

And you can access Organization Requests, or My Requests: