When you upload an image to Athento (jpg, png), you have some preview options available. To activate these options, click on the image. It will then be displayed enlarged and with the following options available.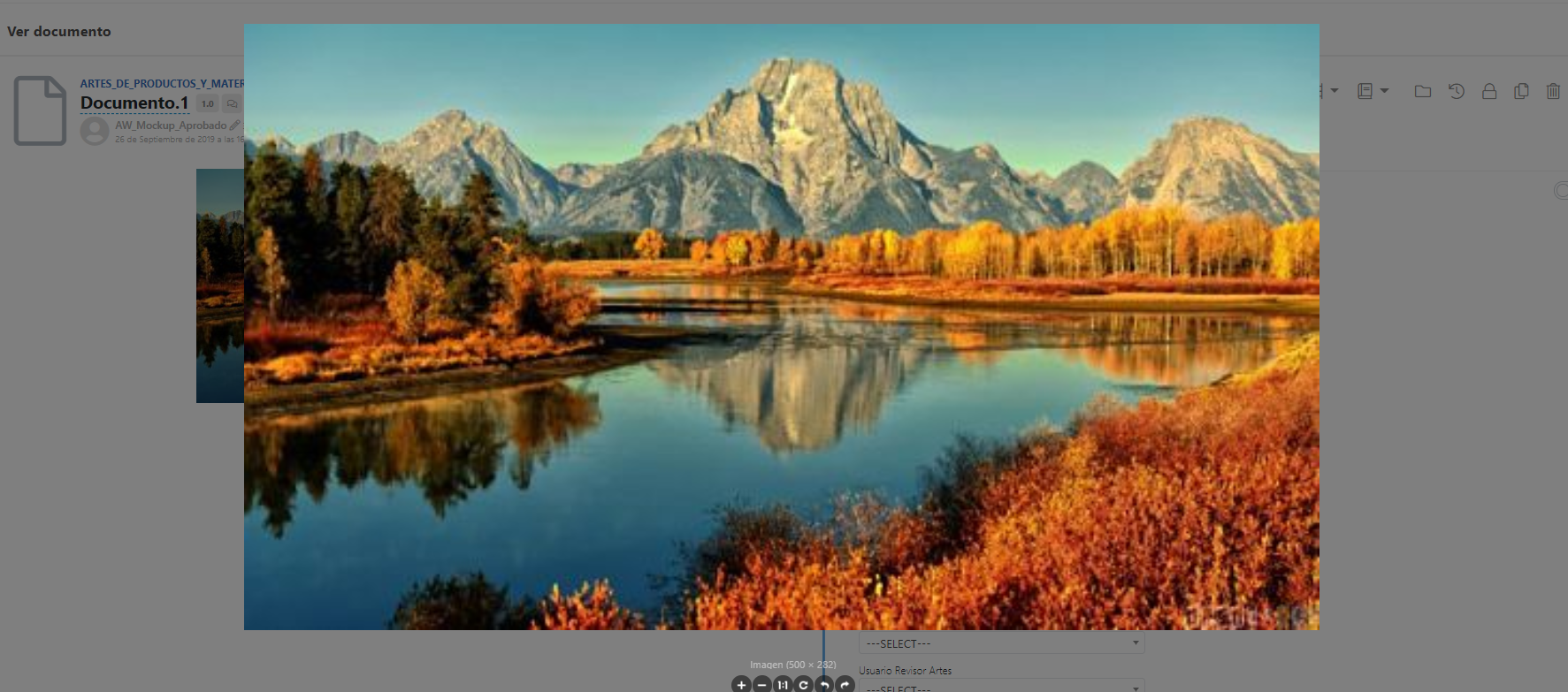 Zoom in (+)
Zoom out (-)
Display at 100% (1:1)
Rotate left (left arrow)
Rotate right (right arrow)
Reset to original position (circular arrow)
None of these options operate permanent changes to the image, they only help to better preview the image.