In Athento, it is possible to configure a checklist of documents required to complete a dossier. This configuration is defined in the administration of the Document Form or form that acts as a dossier. This form can be configured as folderish or not.
In the "Related Document Forms" panel you can define which types are required to complete your file.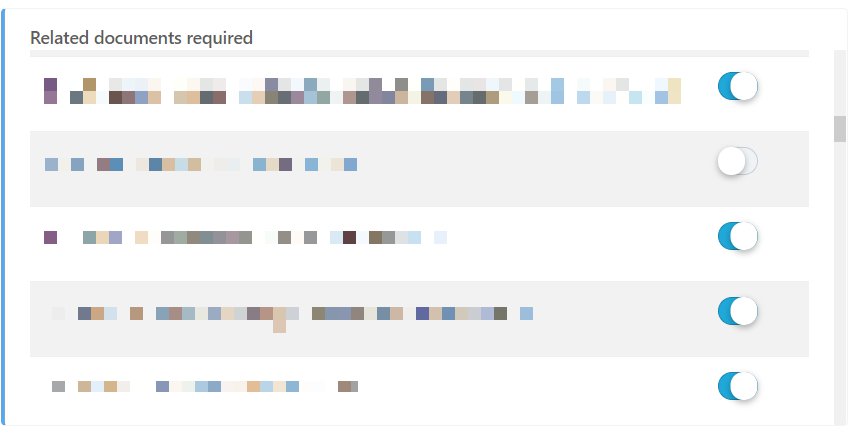 How can I see if the file is complete or not?
Within the document view, in the Related Documents pane, I will have my checklist of required documents available. If the file has a document of the required type, it will be marked with a check. If the document is missing, it will be marked with an x.
That is, the Document Available column indicates whether the document is available or not. The Document Recognized column will only be marked with a check if the document has been automatically classified by Athento.