Note: To give deletion permissions to a user group that has already been created, you must be the administrator of the team.
The first step is to access the permissions tab in the user menu.


Then click on the New permission button.

In the pop-up window, select the space and the group to which you want to give permission, ticking the delete option. Finally, click on the Create button.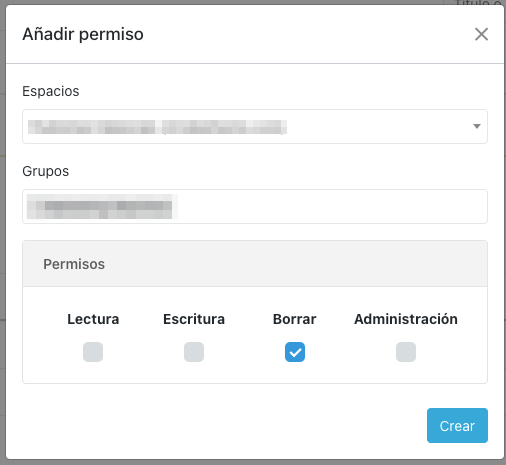 Users will then be able to see the "Delete" button at the top right of the document and delete the one they need.