¡IMPORTANT!
Access to the Administration Console is required to activate this functionality.
What is this facet for?
It is used to allow users to manage the users of a team, without them having access to any data or documents within the tool. A user with this facet active and without any other permissions assigned, will see the Athento interface as shown in the screenshot below.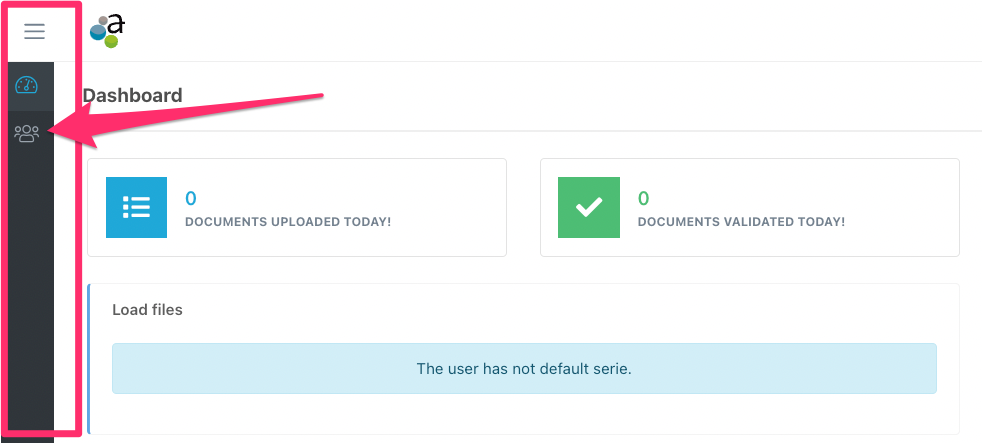 What can a user with the "is_only_usermanager" facet active do?
Users with "is_only_usermanager" permission can only access the Users menu in the main navigation. Within this menu, they can view different tabs and perform actions within them.

Users tab. Within it you can:
Edit basic user data (Name, surname and e-mail).
Reset a user's credentials.
Delete a user
Change a user's groups
Deactivate a user
Activate a user
Groups tab. From here you can:
Permissions tab. From here you can:
Create permissions
Edit permissions
Delete permissions
Import tab. From here you can:
Create users via a CSV.
Create groups via a CSV.
Add users to groups through a CSV.
Export tab. From here you can:
Export users
Export groups
Export permissions
Via API, this user can also
Export csv with user groups
Export csv with the users
Export csv with the permissions configured for the groups and spaces.
How to activate this feature for a user?
You can do it from the Users tab of the Administration Console.