To configure the fields required to complete a task, in the administration, go to the type of task to which you want to add these fields.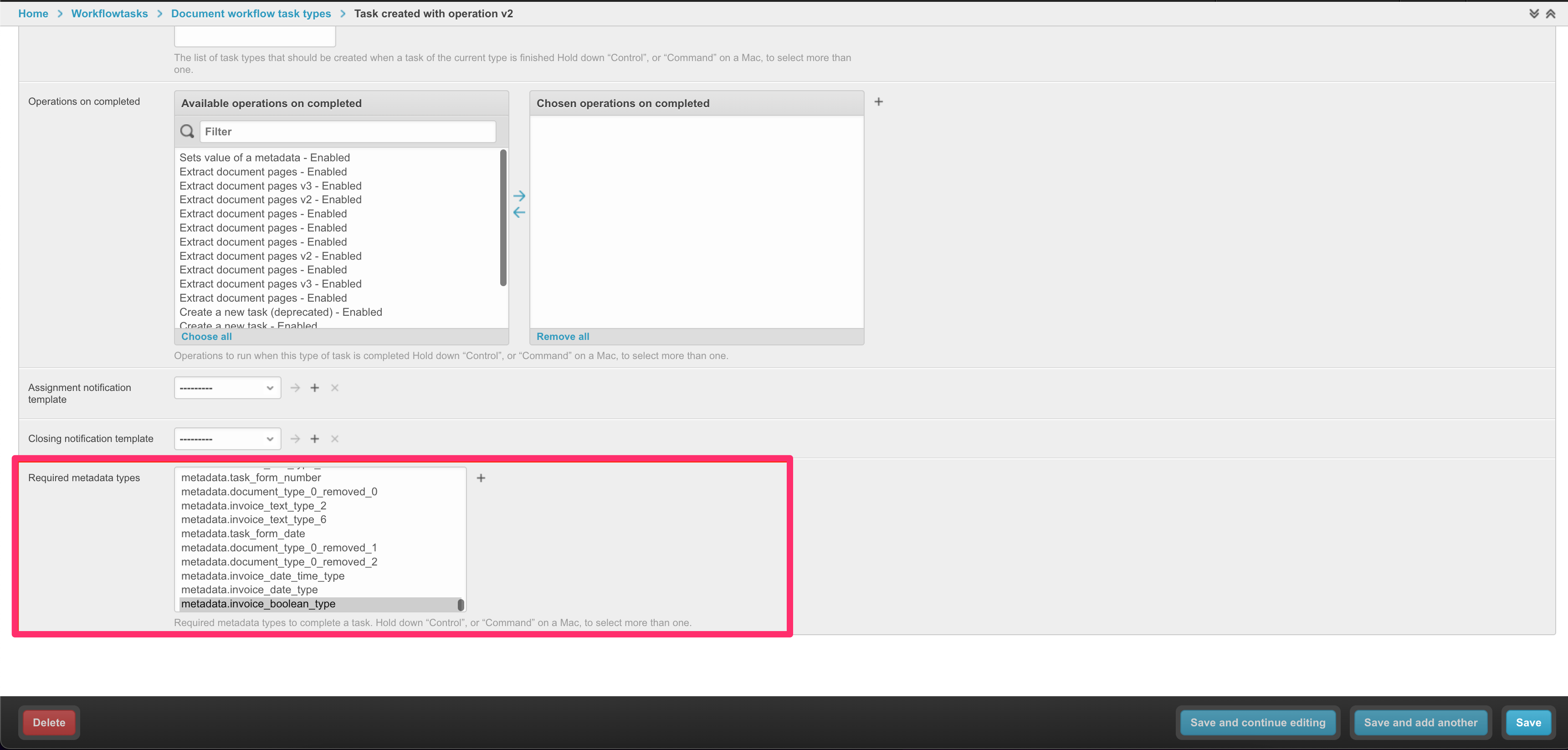 In "required_metadata_types", select the names of the fields to be added and save the changes.

Once this is done, in the task modal, the document fields to be filled in will be displayed in order to complete the task.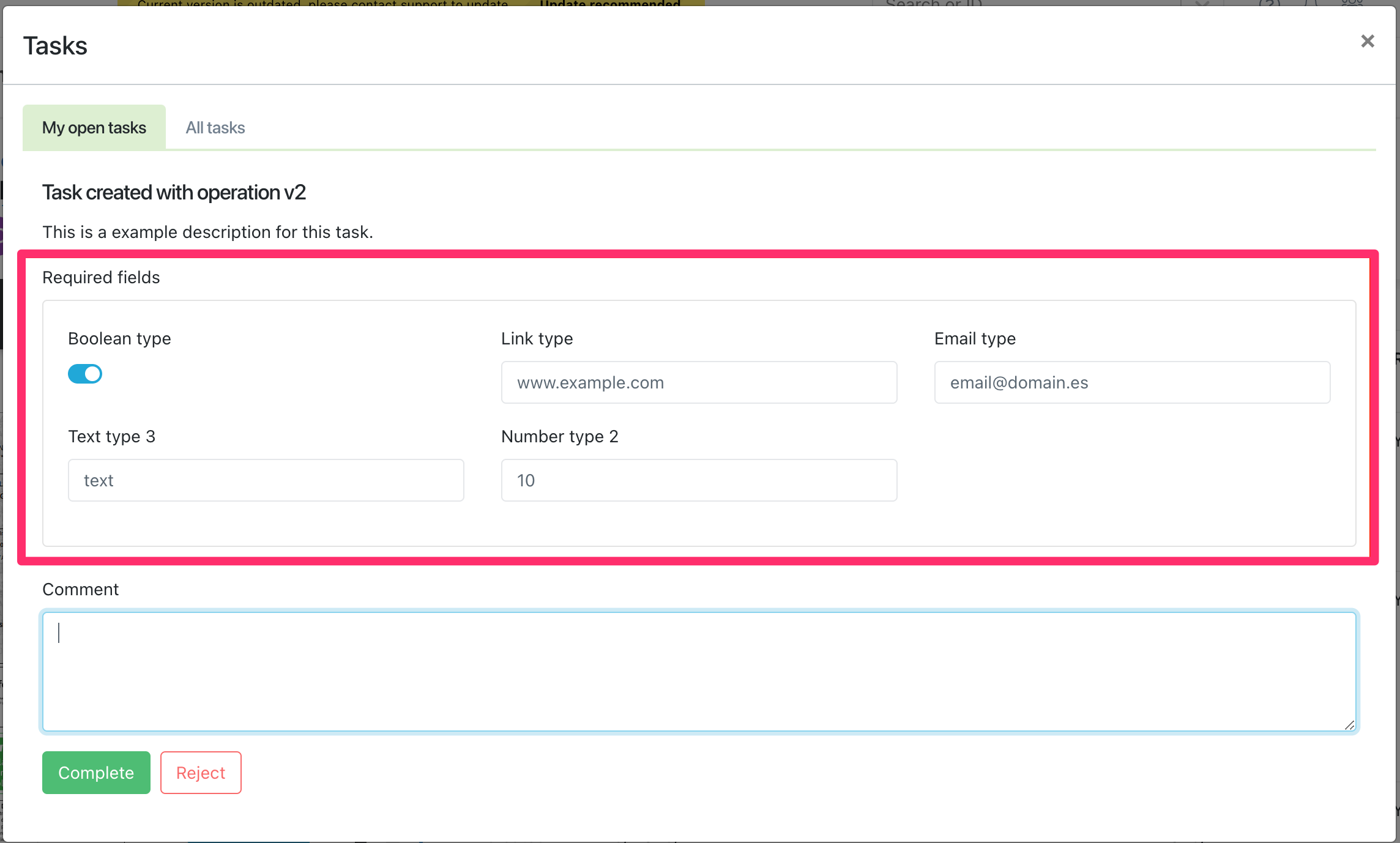 Related articles
How to manage the tasks of a document from the task modal?