In order to see the task modal button in the document view, you must enable it from the form configuration. From the basic configuration panel, you can activate the "Enable task modal" option.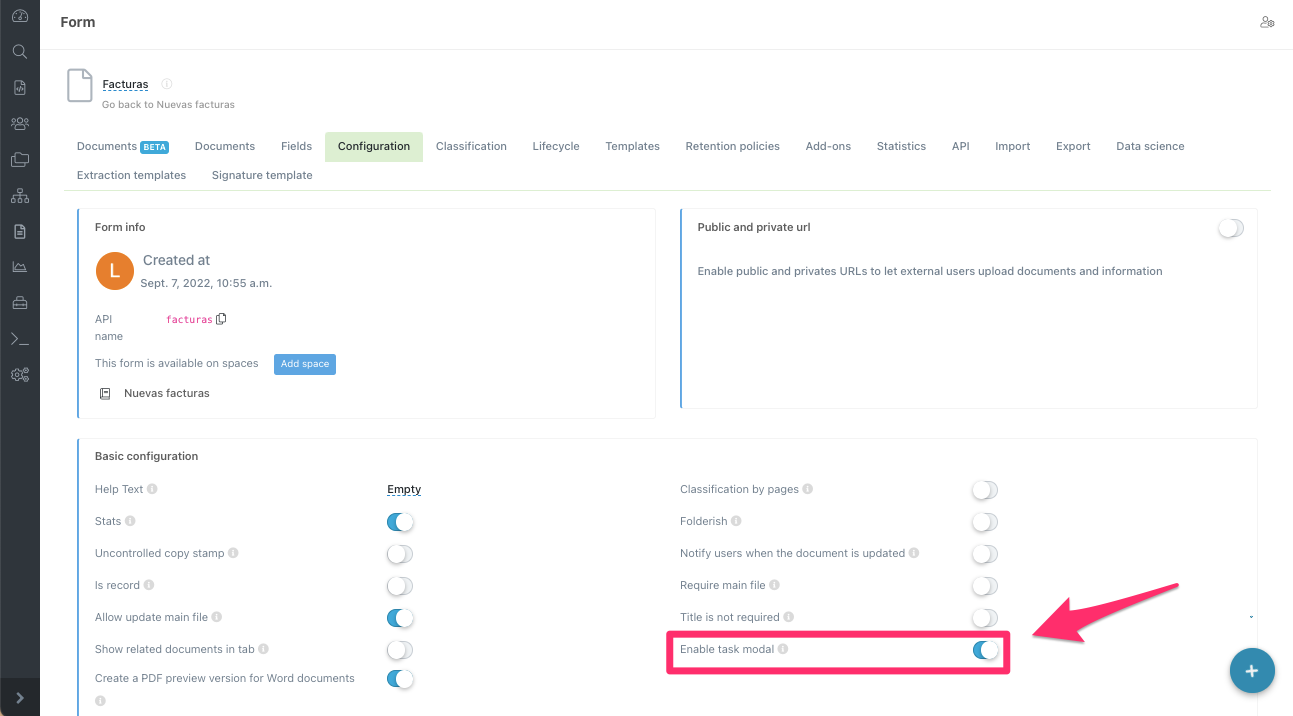 Once it is enabled, you will see the button in the document header. Click on it to access the task modal.

In the first tab, you can see your open tasks. To finish a task, type the comment and press the complete or reject button.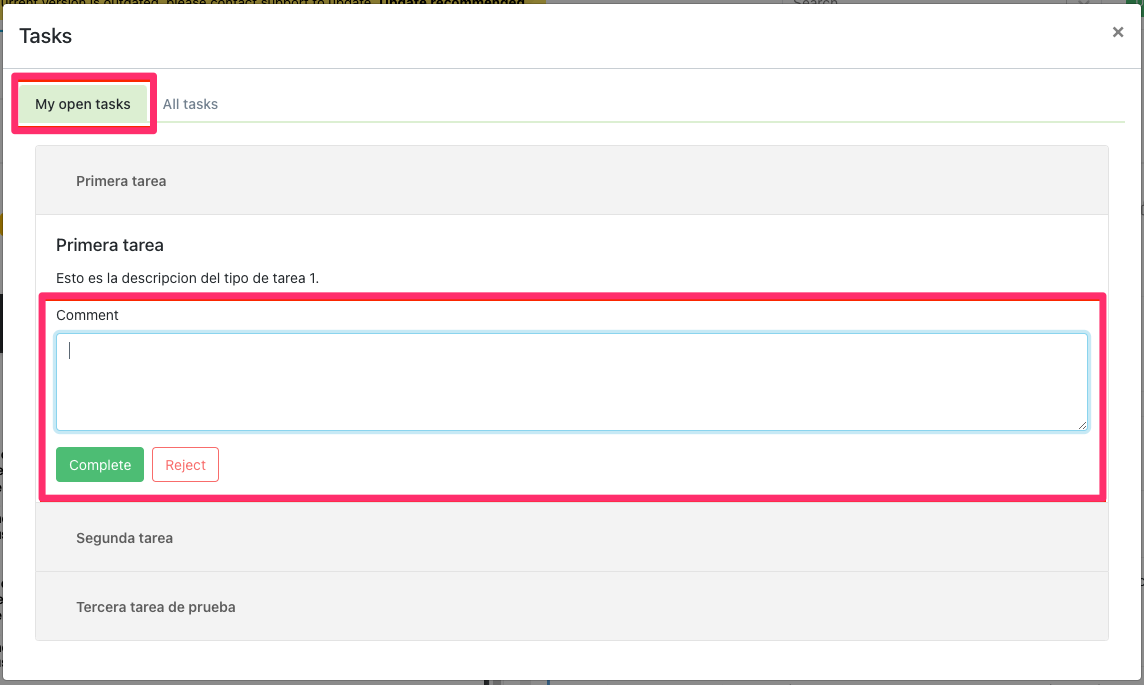 Click on the All Tasks tab to see a table with information about all the tasks that are associated with the document.