To be able to set the mode for updating the data of a document after the execution of a transaction manually, it is necessary to select the mode in the Administration area of the transaction.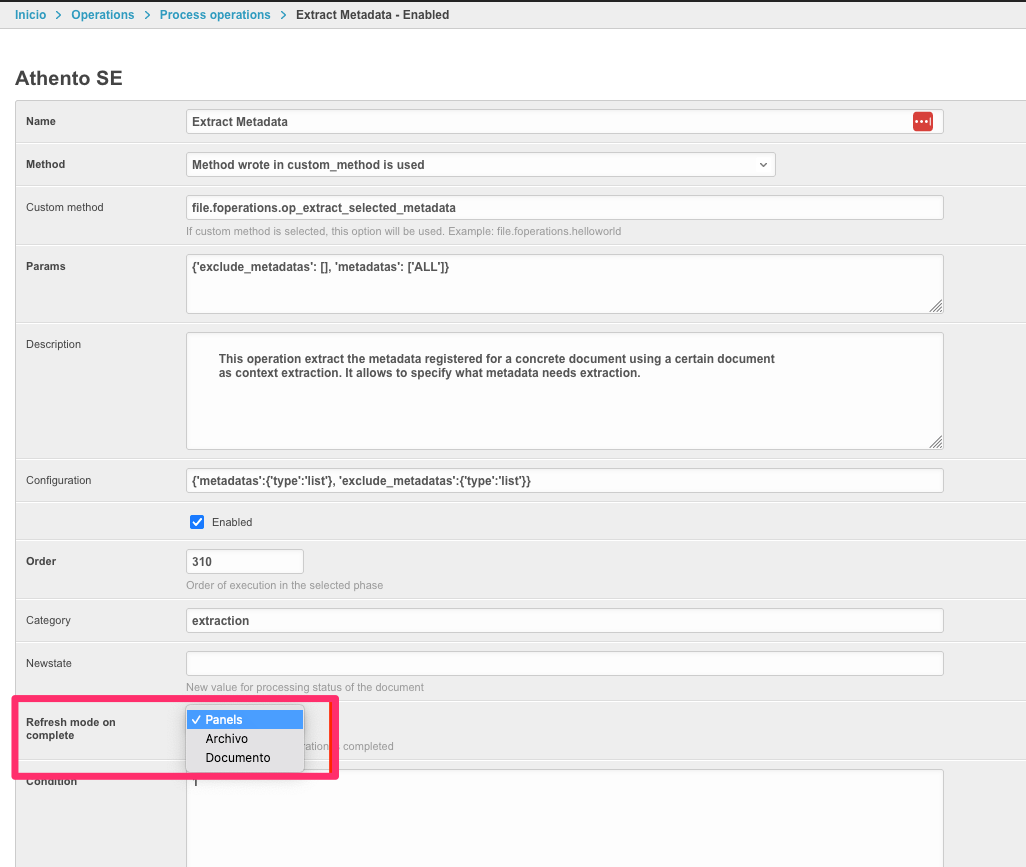 The refresh modes are:
Panels: to refresh the metadata panel and document statuses.
File (Binary): to refresh the preview.
Document: to refresh the entire document page.