Athento provides different types of columns for table-type fields. To create a column with a dropdown that allows you to select several options, in the specific configuration of the field create the column, and in the Type, option choose "Select" or "Select".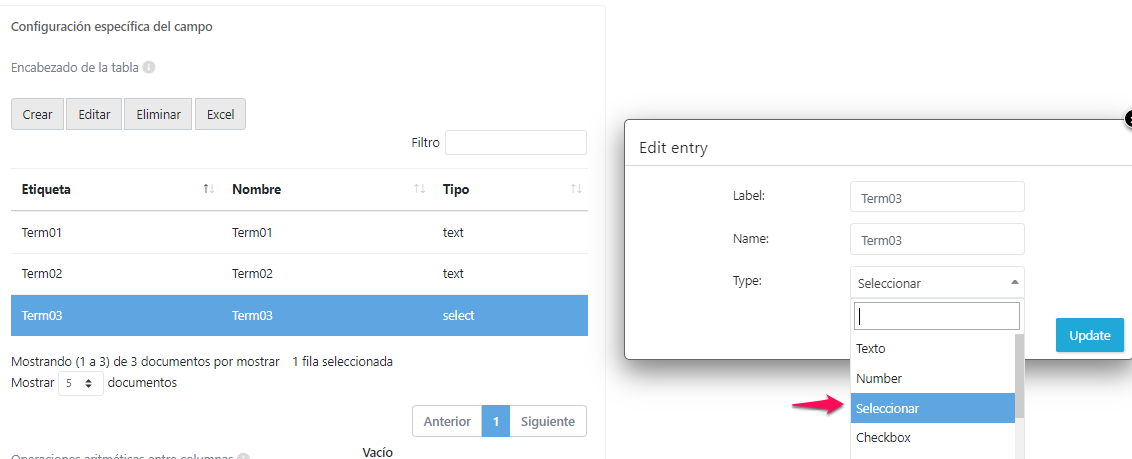 Next, set up the dictionary that contains the available options for the column.
You can do this from the advanced administration of the column.

Select the dictionary to use.

Once the dictionary is assigned, mark the option "Is multiple" from the column options.



Save before leaving.


Related articles
How to configure a Table field
How to assign a dictionary to a column of a table-type field?
How to create dictionaries of terms to be used in choice fields