In Athento it is possible to group fields by categories. Categories allow you to expand and collapse the fields included in them. Categories also allow you to adjust the position of the fields.

Creating categories
You can create categories from the tab Fields in the Form administration.

En el panel Categorías, haz clic en Nueva Categoría.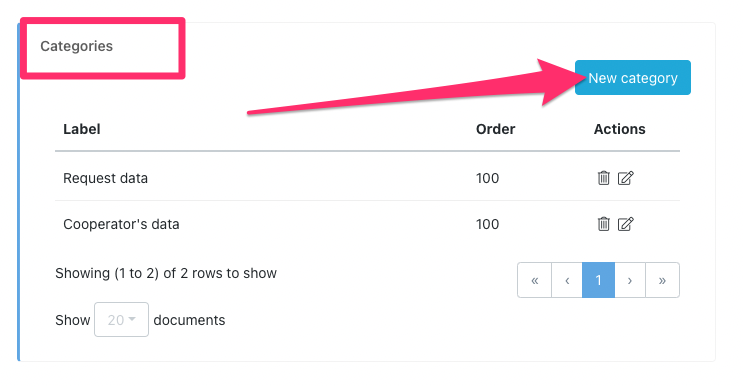 Then, in the pop-up window, fill in the data required for the creation of the category:
Label: visible title to be displayed on the form for the category.
Order: Position of the category within the form. A lower order is positioned higher on the screen.
Description: Description for the category. This data facilitates the review of the configuration.
Open by default: Uncheck this option if you do not want the category to expand by default.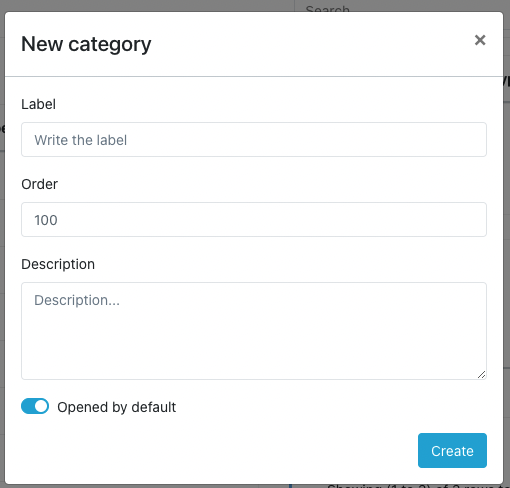 Finish by clicking on Create.
Assigning categories to fields
You can add a category to a field from the basic field configuration.

For fields included in the field library, you can add a category for each form using the field.
Hidden categories
It is possible to group fields under a category that does not show its label on the form. The fields in this category will not be able to collapse and will be displayed in a fixed way on the screen. To achieve this behavior, from the advanced administration of the category, check the "is hidden" option of the category.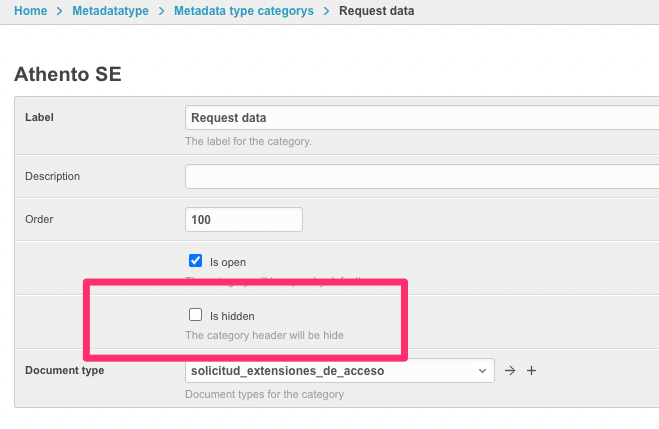 The category title won't be displayed and a pin will mark the start of the category, as shown below.