To import terms into a field of type Choice subtype Default, via CSV, you must first access the field.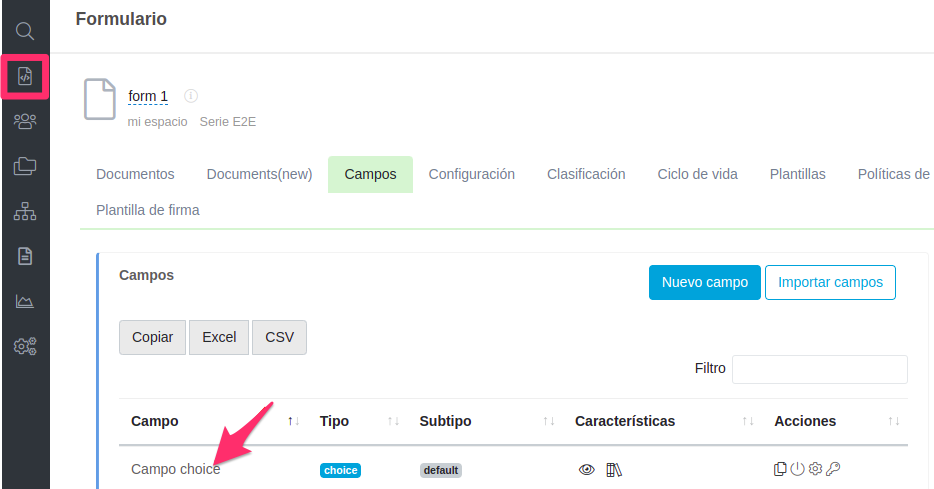 Look for the Choices panel and click on the Import tab.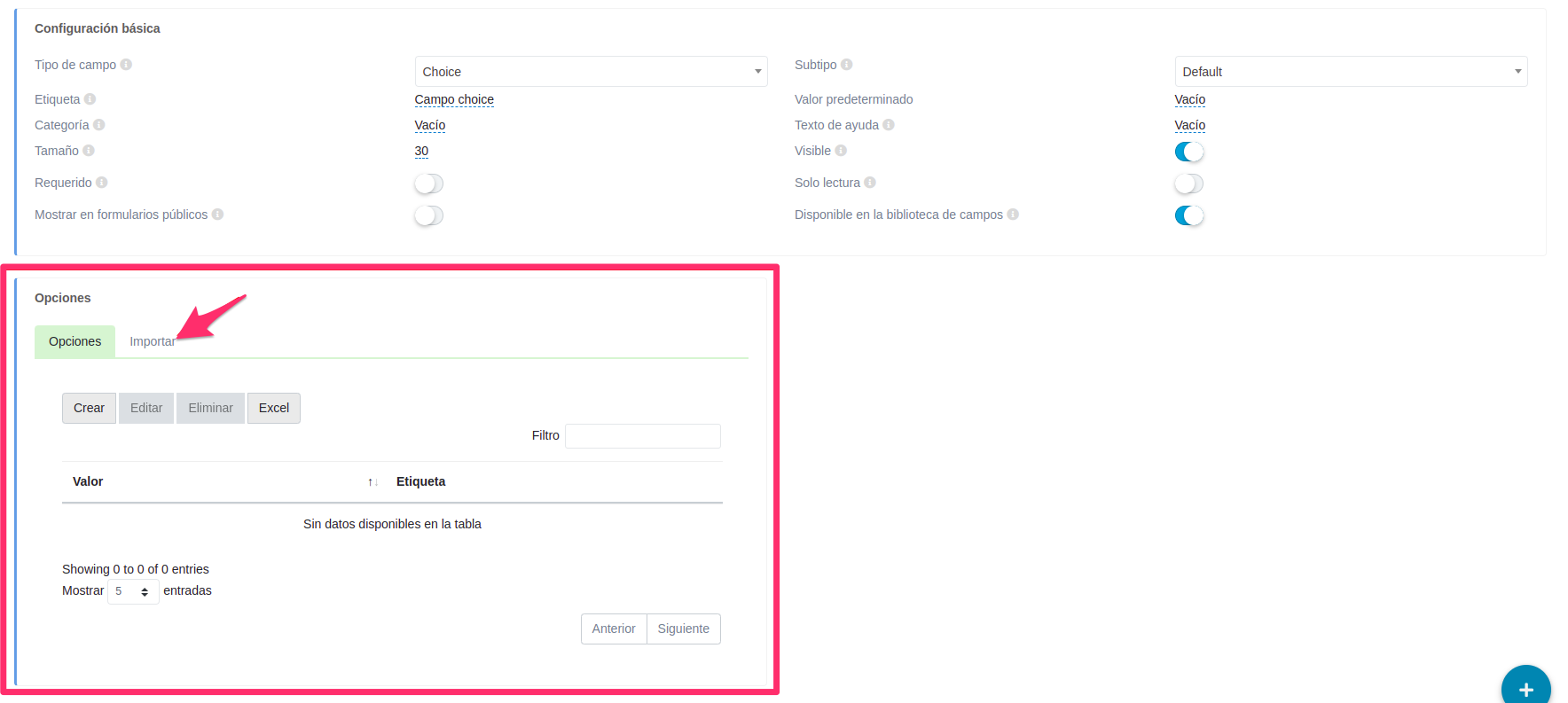 To choose the file you want to import, you can either drag and drop it into the gray area or click in the gray area and browse for the file on your computer. In the blue box, there are indications about the format of the file to be selected and the header the file should follow. In addition, if you click on the bold text in the blue box, a sample file with the format and the header to follow will be downloaded to your computer.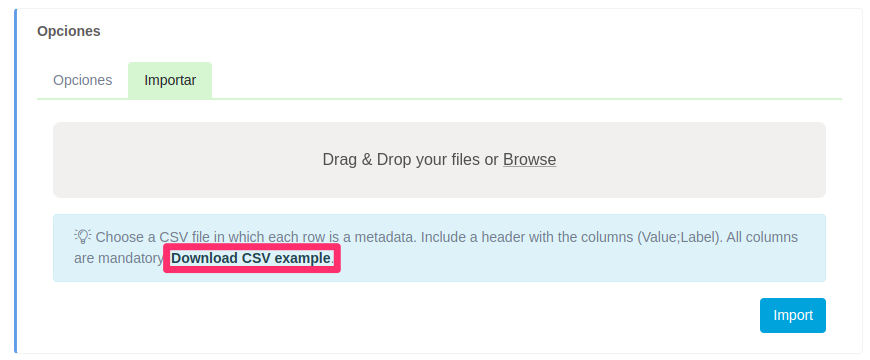 Finally, when you have selected the file, click on the blue button at the bottom right to perform the import.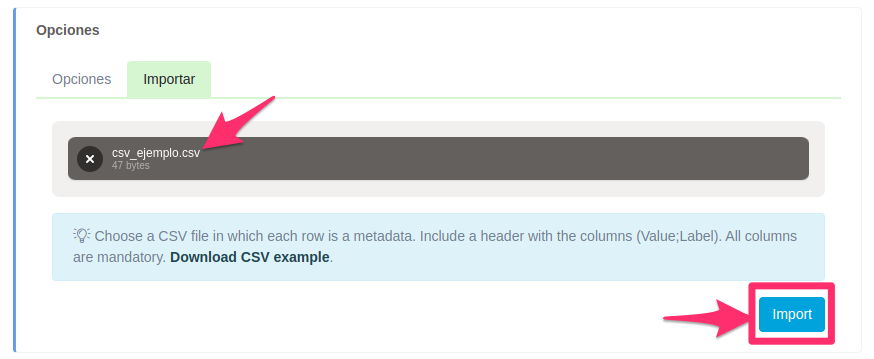 The browser window will reload and automatically direct you to the Choices tab where the terms you have imported are displayed.