It is possible to trigger the execution of automation tasks when the value of a field in a form is updated.
To do this, you need to activate the operations or automation tasks you want to run
on the field value update. You can do this from the field setup.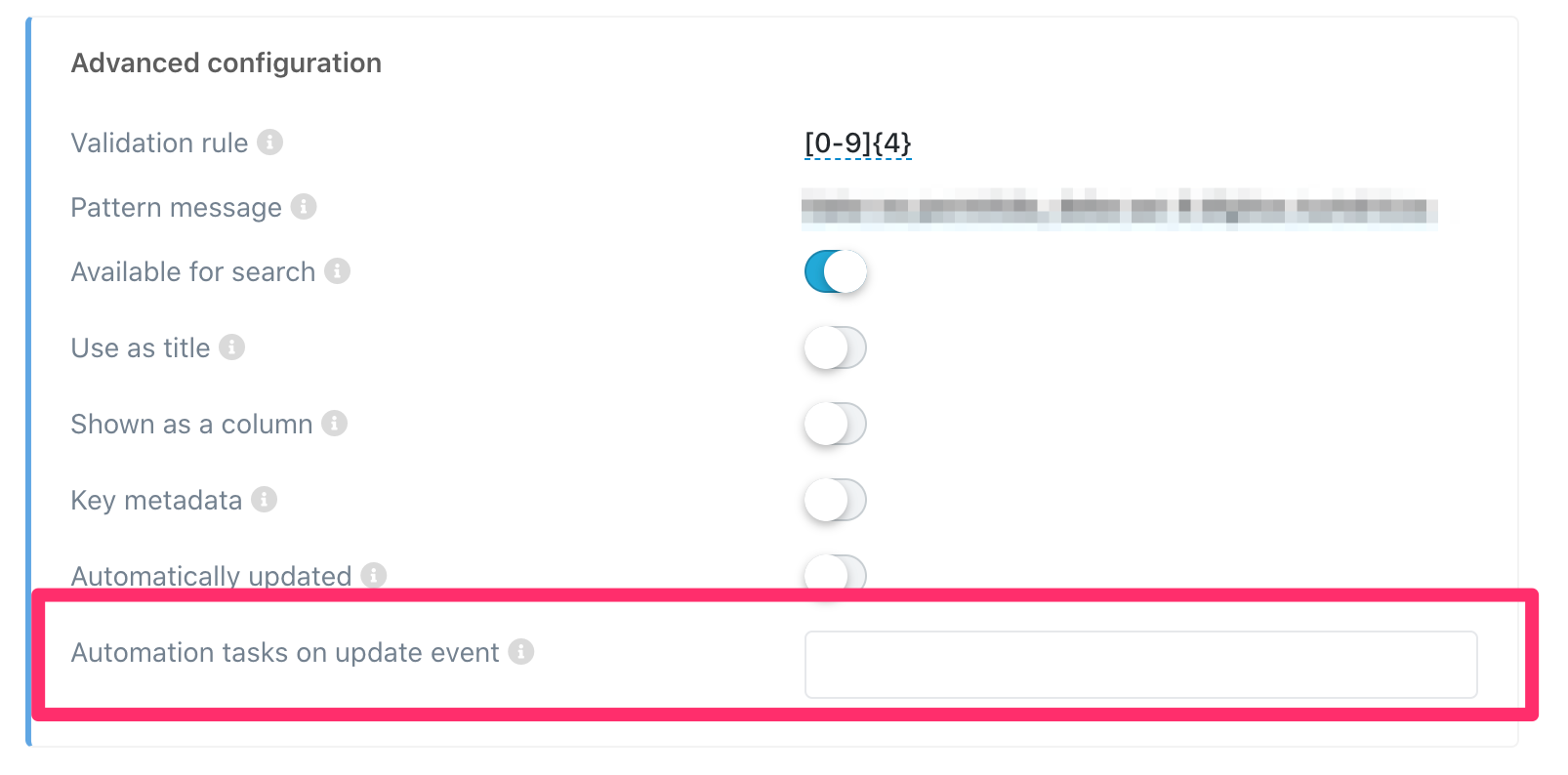 Important:
For button fields, the event that triggers the execution of the automatisms is 
the user's click on the button.