From the space configuration, it is possible to indicate which extensions or file types we are going to allow in our space.
In the "Allowed extensions" panel of the Space Info tab, you can click on the extensions that you want to be allowed to upload to your space.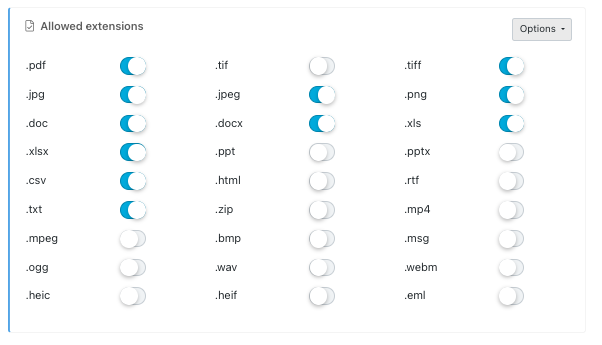 In the "Options" menu, it is also possible to add new extensions.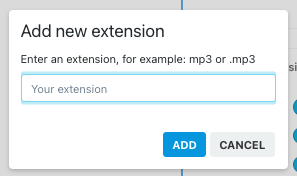 Other articles of interest