The spaces in Athento can use different forms. To check the available forms at the Space, go to the Space administration. In the Forms tab of the space administration, you will find the active forms of your space.
What is the default form for?
If not indicated, the documents uploaded into the space will take this default form. This especially important form massive documents load or for the drag & drop feature.
How do I change the default form?
From the list of active forms in the space, mark as Default only the form with which you want your documents to be loaded by default.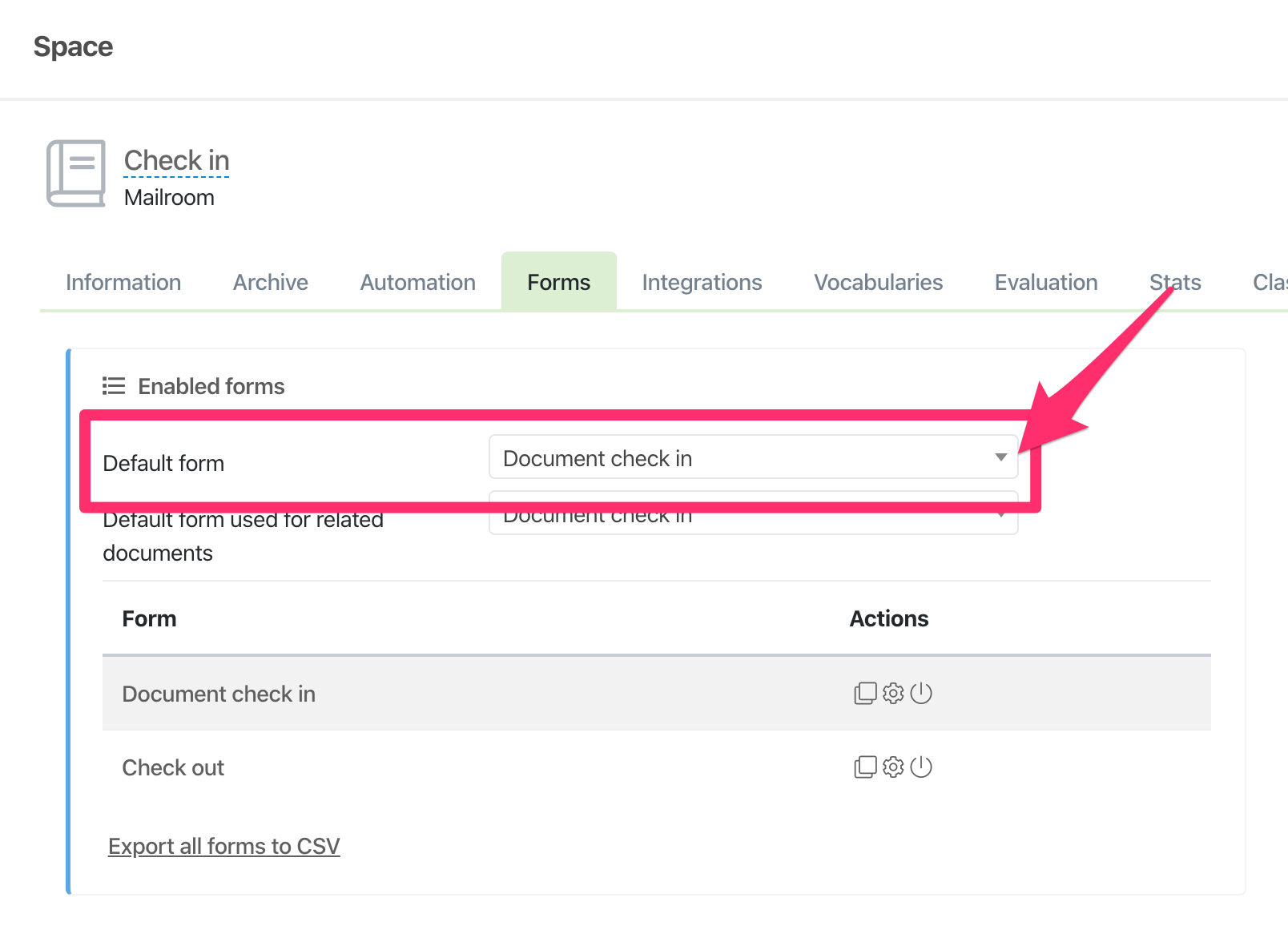 It is also possible to define the default form for the related documents uploaded to the space. This option is right below the general default form.