Any user, other than the user creating a folder, needs to be authorized to view folders in a series.
To authorize users to view the documents in a folder, click on the folder to which you want to give permissions.

Click on the folder menu to access the Permissions option.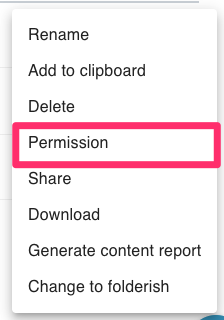 Next, we will see a pop-up window that will allow us to assign permissions by group or to individual users.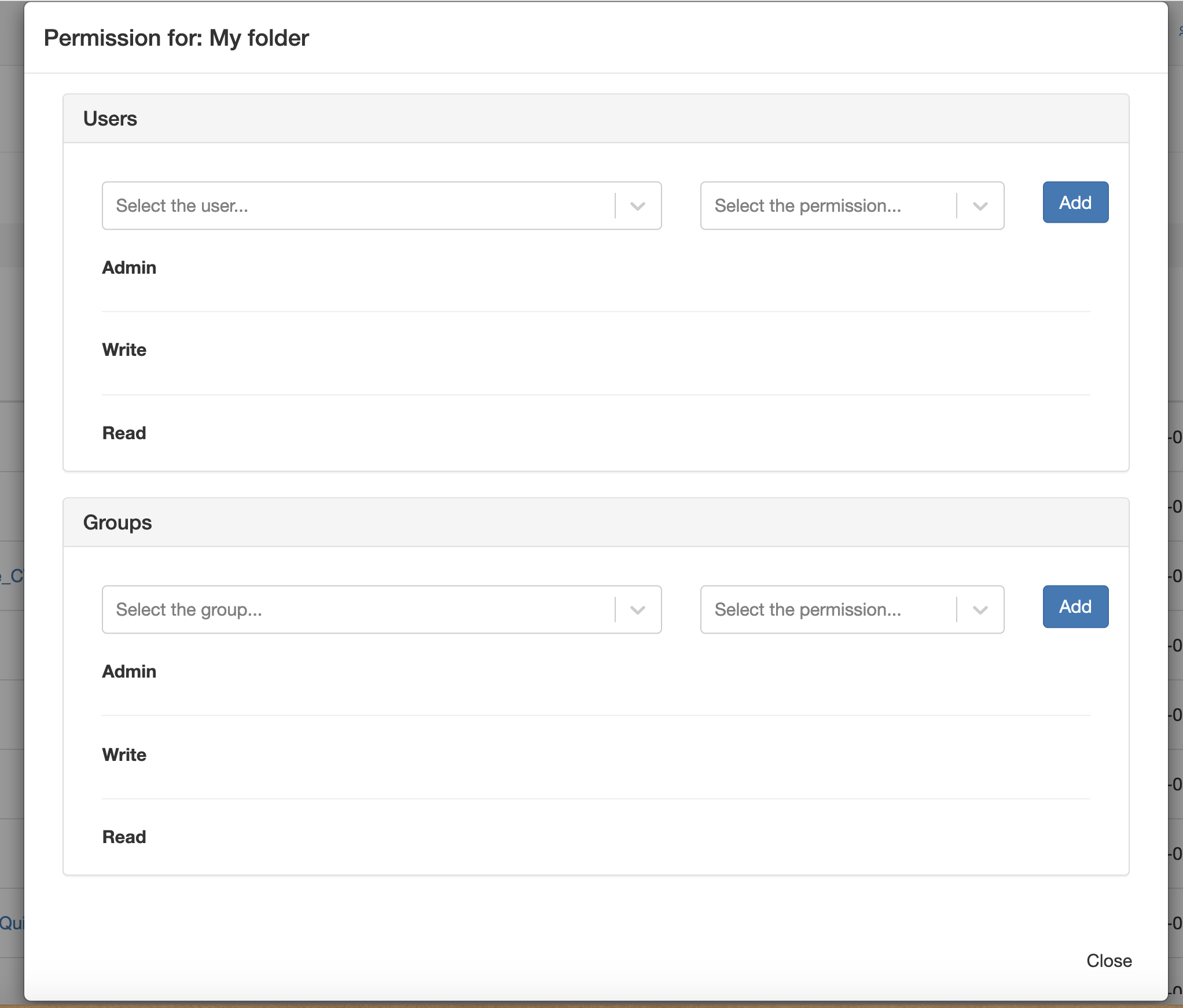 To assign permissions to a user or group, search for the user or group where applicable. Just start typing the user or group name and select the one you are looking for from the list suggested by Athento.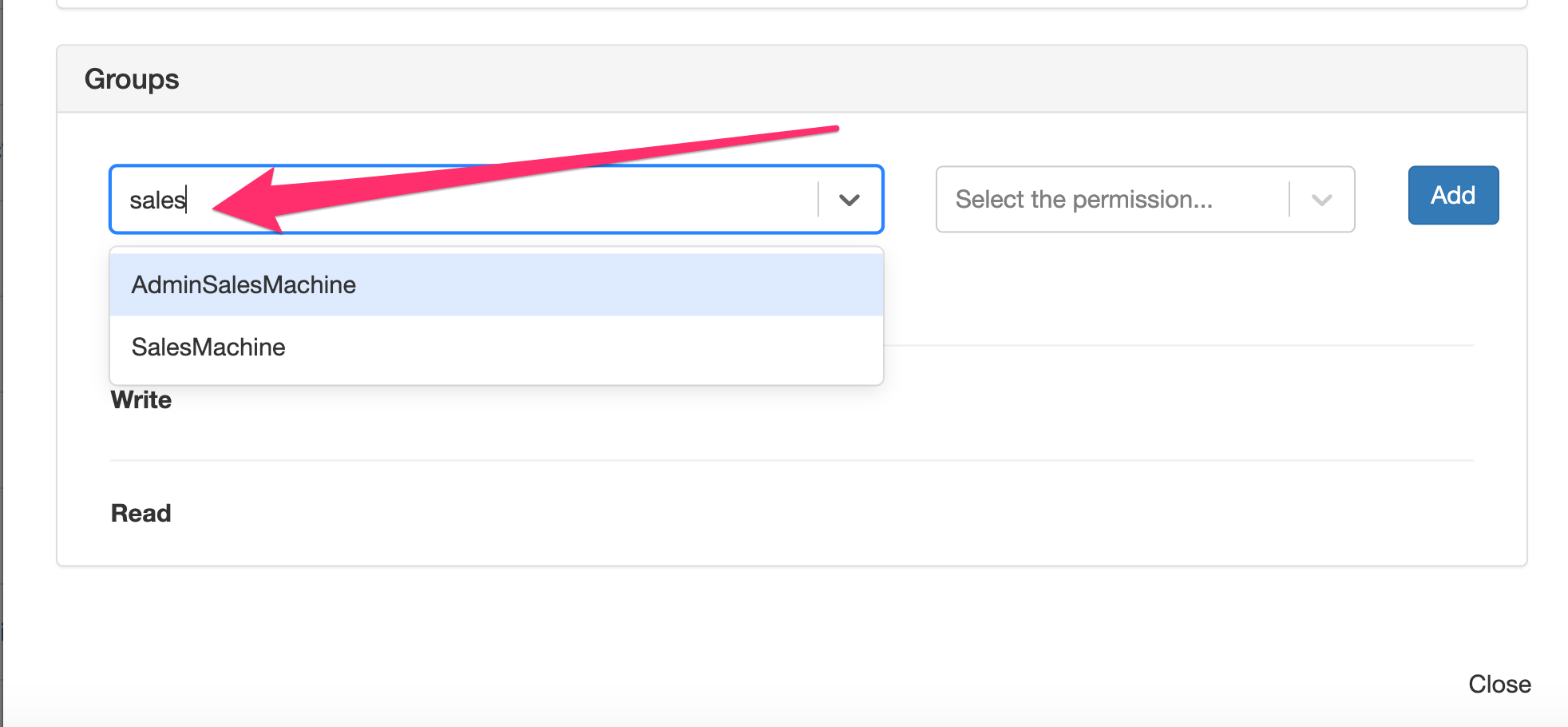 Next, select the permission to assign and click the Add button.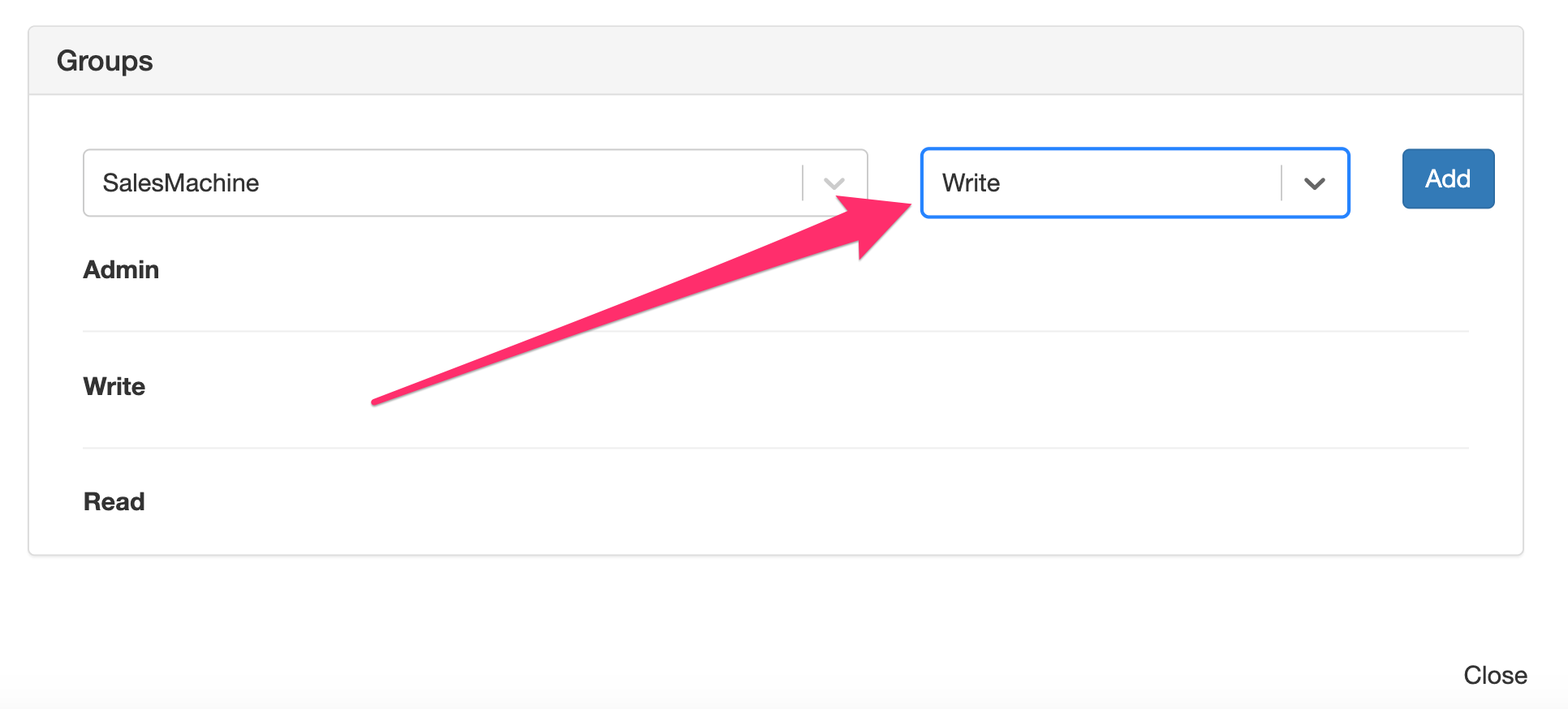 The permission will be assigned to the group and will be visible in the window.