From the series menu, click on the series in which you want to create your folders.
Then click on the button to create a new folder.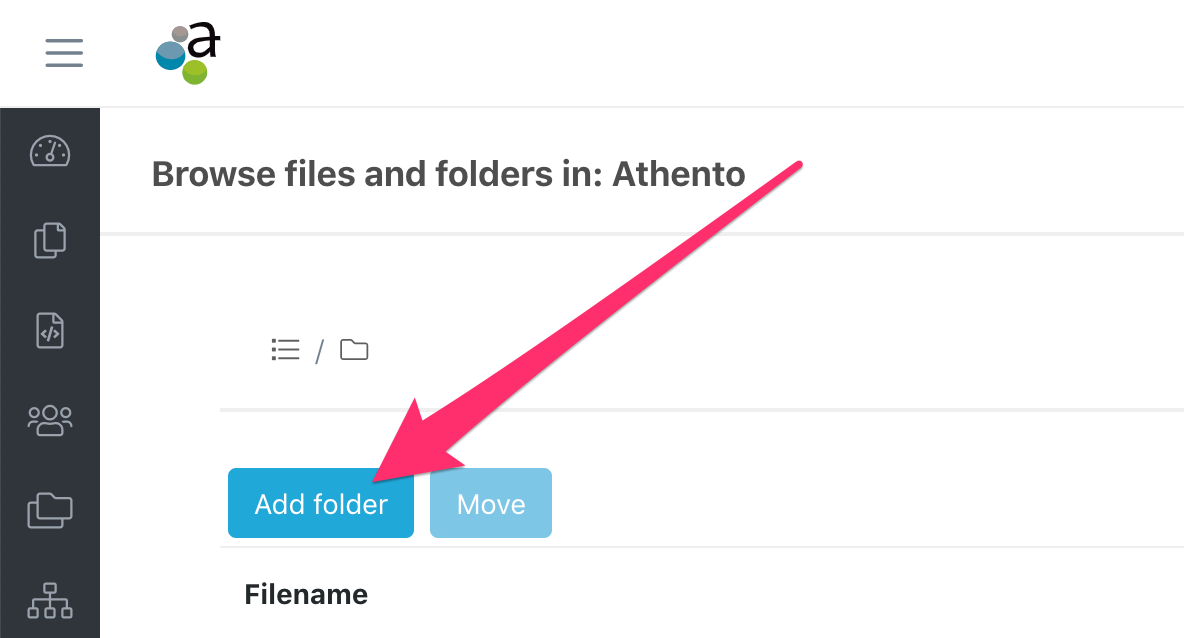 On Athento, you can create normal folders or files that contain other documents and have metadata. The files are just normal documents but their Document Form has a property or facet called folderish.
That property allows you to see them as a folder and navigate through its contains. The contains are just the documents that you can see from the Related Documents panel on the Document View.
On the form to create a folder, all documents with folderish documentary types will be available.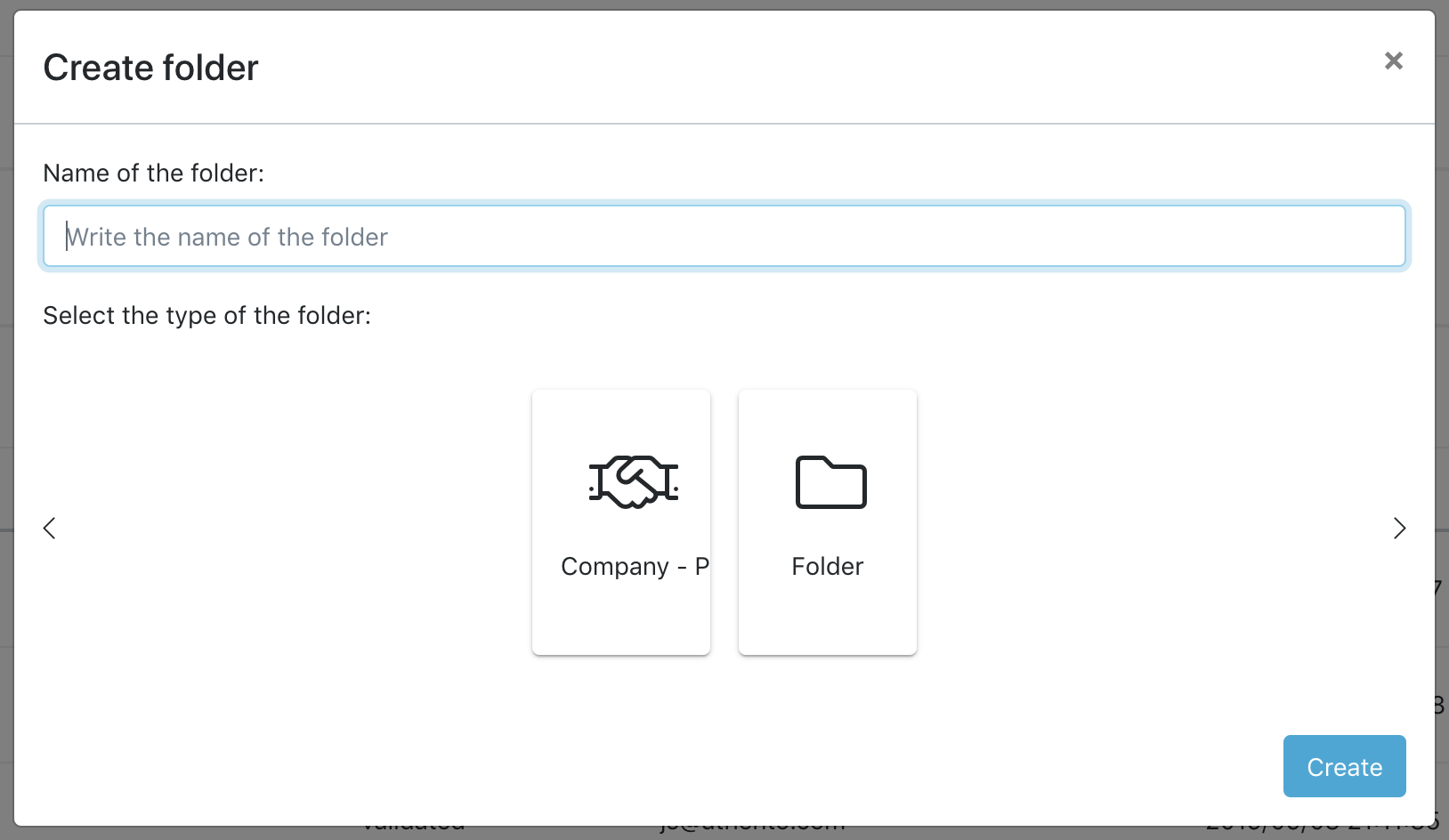 To create a new folder, click on the type of folder you want and type a name for it.