You can select the format of day, month and year, for a field of type Date.
From the field configuration you can select the appropriate format. See image: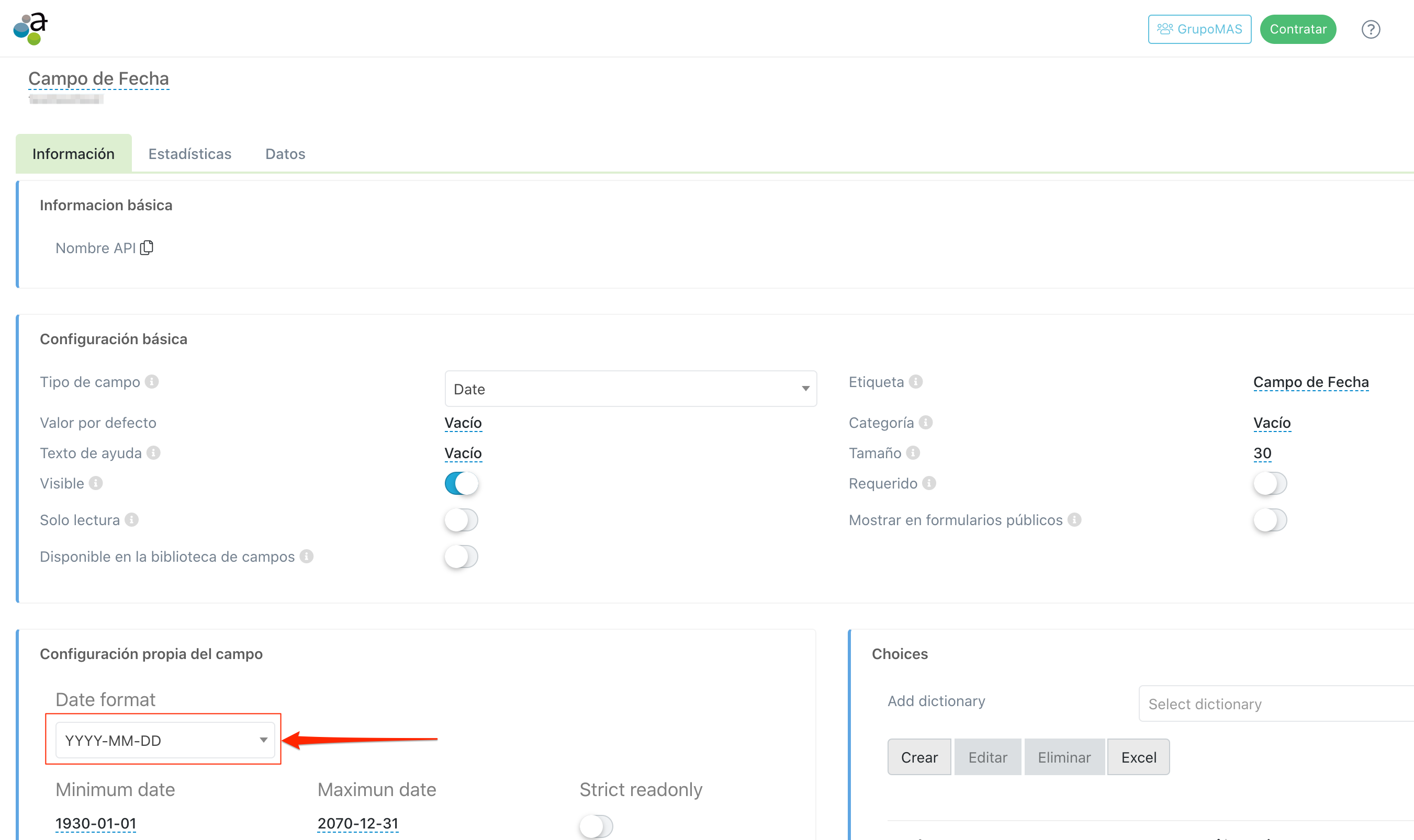 Important: Once the date format has been modified, it is necessary to modify the values that delimit the range of allowed values of the field, which appear just below the box shown in the image.