In Athento it is possible to define signature annotations or visible marks that are placed at one or more places in a PDF to make it easily recognizable that the document has been signed.
To indicate exactly where the digital signature mark should appear, go to the signature templates.
Drag and drop a sample of the document you want to sign and to which the signature mark should be added.

On the right side of the screen, you will see the preview of the sample document and you will be able to move through its pages.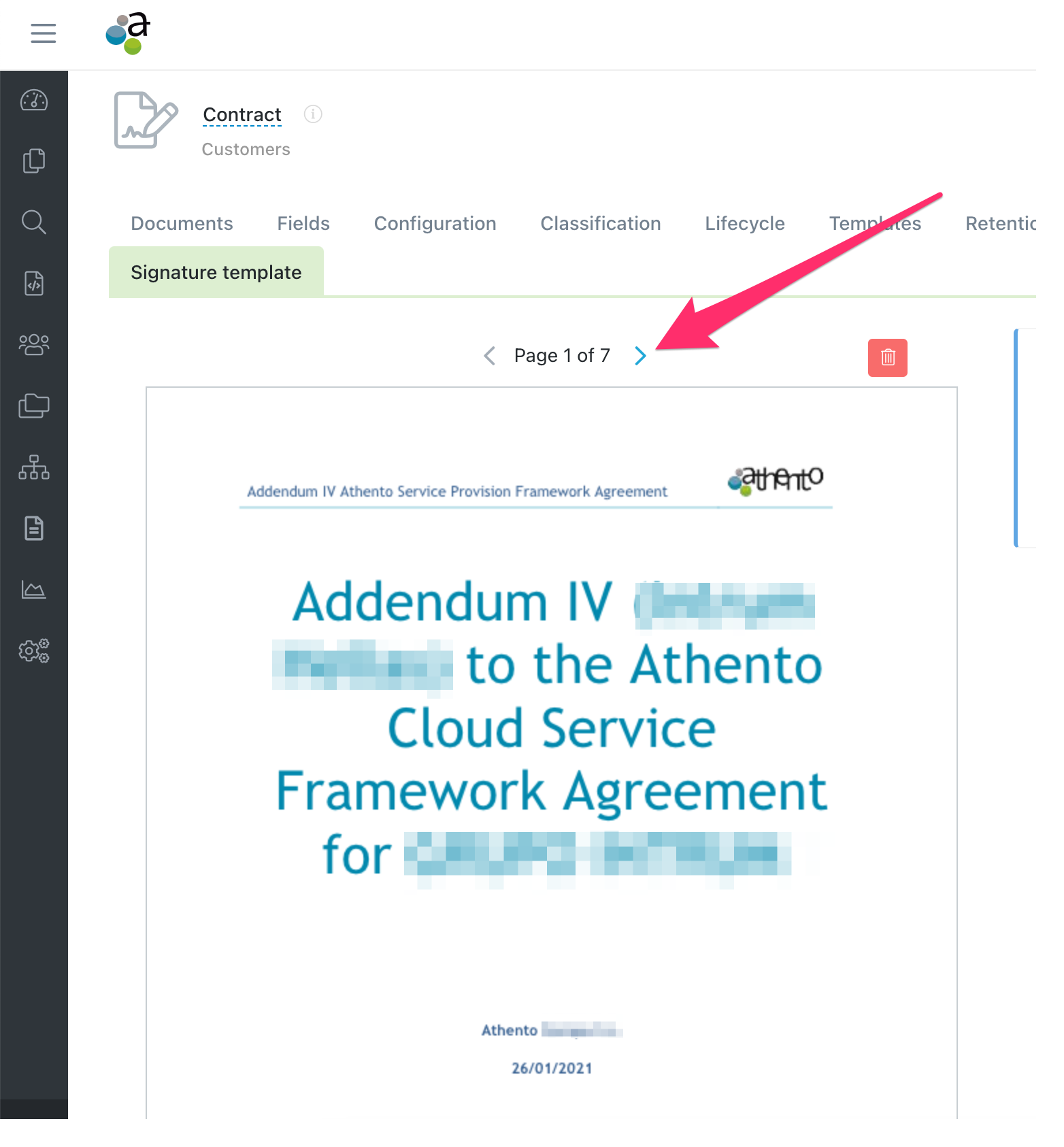 To add a signature annotation, draw with the mouse the area where you want the signature mark to appear.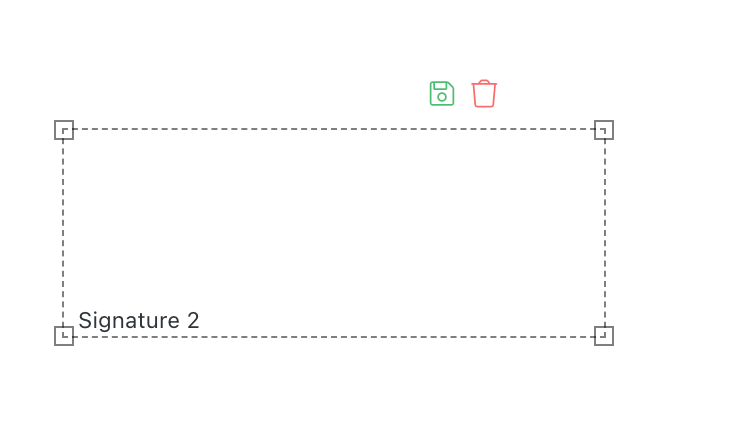 Next, the system will show you a dotted area. Click on the floppy disk icon if you want to save the position of the signature mark.
Once saved, the signature mark position will be displayed in green.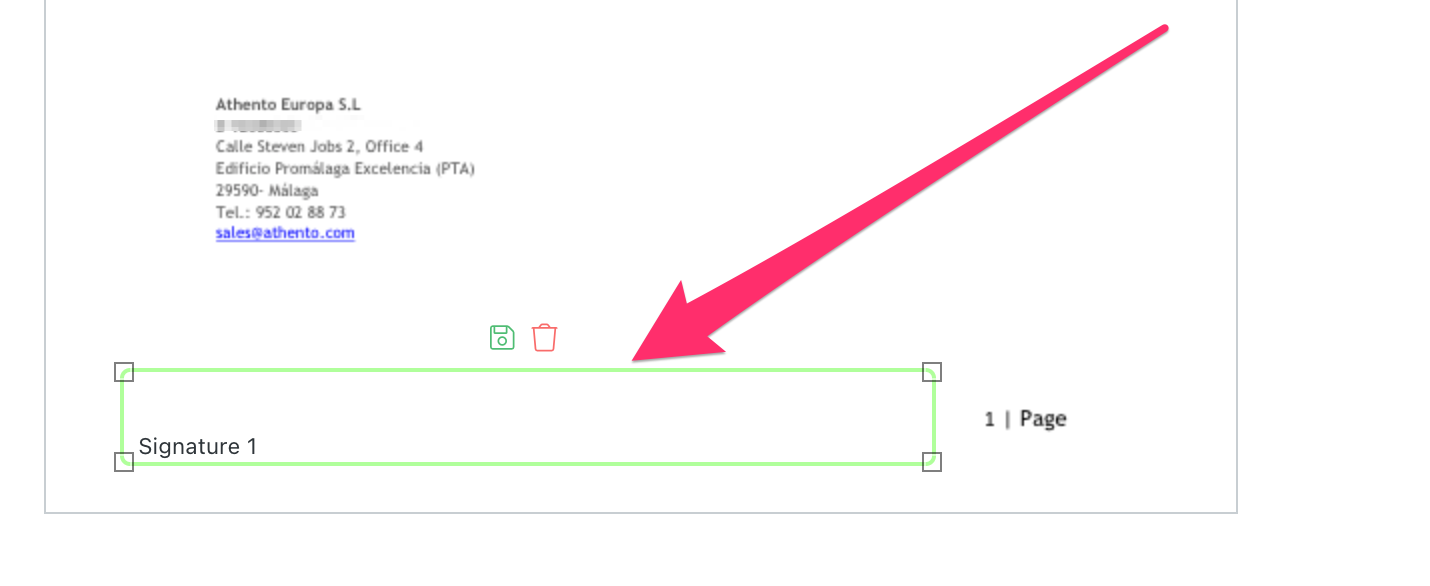 It will also be visible at the right of your screen.

If you define several signature positions, the marks will be assigned sequentially. The first signature mark to the first defined signature position.
Below you can see how a signature mark looks like.