Athento allows you to generate QR codes that contain values from form fields.
This functionality is traditionally used to print codes as labels and attach them to physical documents, so that the form or digital image of the document is linked to the physical document.
This functionality is also useful when the digitization of the documents will be done after the data indexing. That is to say, first we fill in the form with the document data and then we digitize it. Athento can recognize the scanned document from the QR code and link the scanned image with your form.
How to generate the QR code?
Go to the document from which you want to generate the QR code. From the Document menu, use the Generate QR Code option.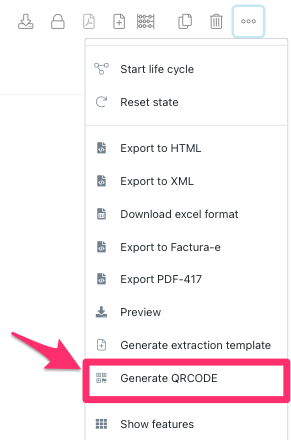 The generated QR code will then be displayed on the screen.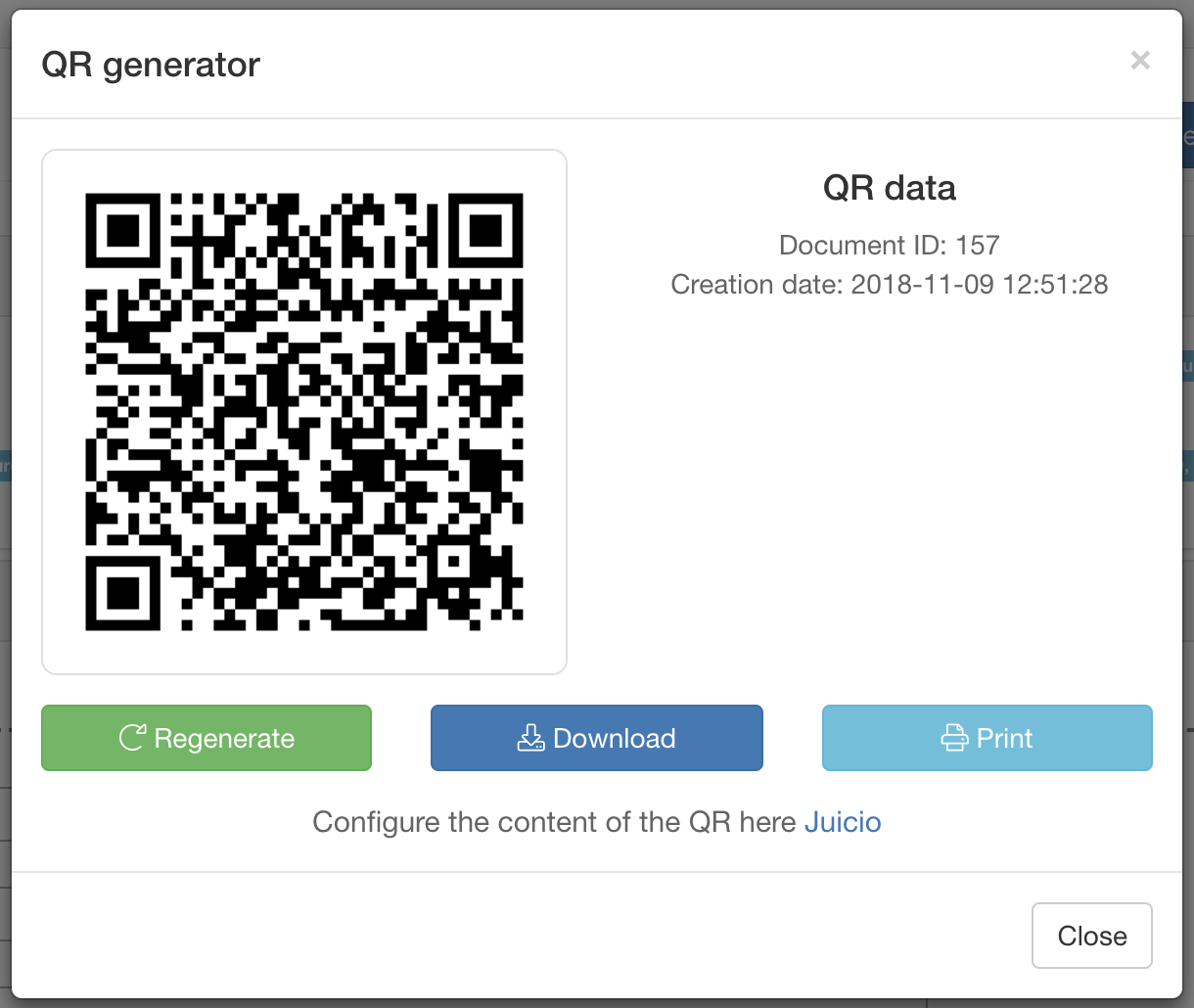 How to configure the QR code?
This functionality does not require any initial configuration.
However, it is possible to configure the information included in the QR code. By default, the document ID is exported in the QR, as well as the creation date. If you want to include other form data, you can configure the QR from the form administration.
Go to the form or document type administration. In the information tab, in the QR Configuration panel, you can add the fields to be included in the QR.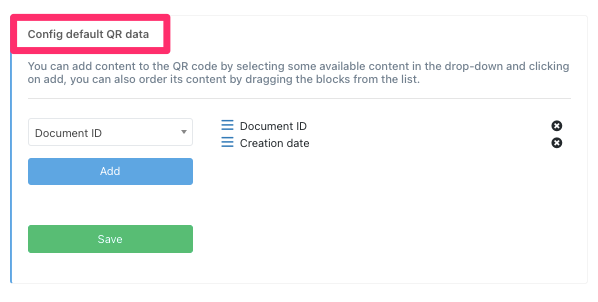 To add a field to the QR, select the field to be added from the dropdown and click the Add button, and Save.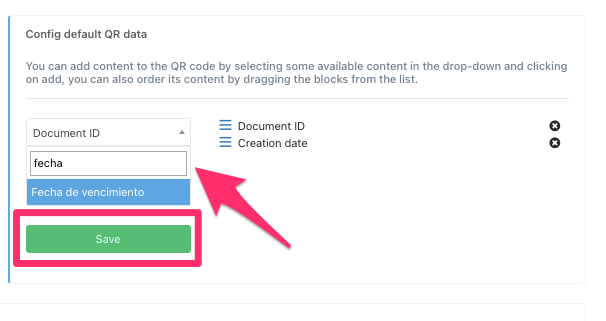 How to read a QR from a scanned document and link a file to the form that originated the QR?
For this to be possible, you must have the following operation active in your series.
If this operation is active, once the scanned document (the document with the QR) is processed, a related document (link to the form) will be automatically created and the image will be replaced in the form.