Athento has File type fields that allow you to search, select and link a document of a form to another document of another form previously created in the system.
For example, from an Invoice I may want to link an economic offer that I have created in the system. File type fields generate automatic relationships between documents and allow us to move quickly between them.
Configuration of a field of type File
To configure this link between documents through a File type field, following the example, you must create a FILE type field in the "Invoice" form, which will link the invoice with the financial offer.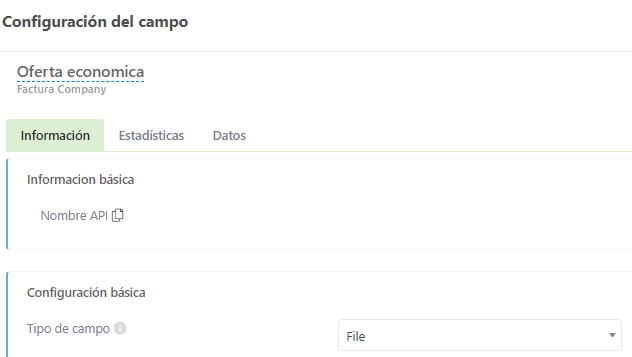 In the field configuration, it is necessary to specify in which space and from which form are the documents we want to be able to link.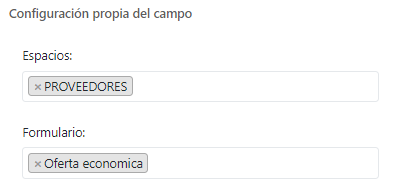 How to use a field of type File
Following the example, from an Invoice in the field "Economic offer" you can start typing the title of the offer you want to link. Athento will suggest results. Click on the correct result to link the two documents.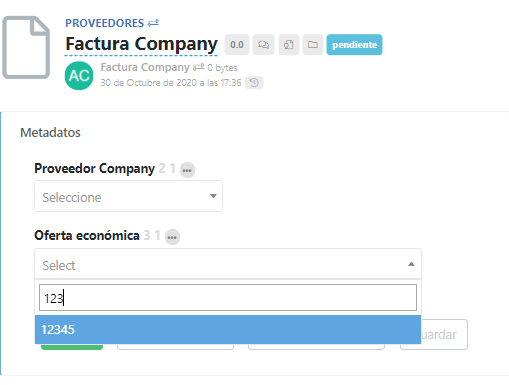 Once the document to be linked is selected, a "Go to the file" link will appear under the field, as shown below:

Clicking on this link will open the linked document, i.e. the financial offer, in a new browser window.