To make a list field import a Mastertables vocabulary, you must go to the field's administration.
Once in the field's configuration screen, in the Basic Settings panel, you can click on the Type and select Dictionary Mastertables if you have not created the field as a Mastertables Dictionary previously.

Enter Mastertables, where the vocabulary or list of values must have been previously created. Access it and click on Options > API to the right of the vocabulary name.

Immediately a new window will open, you must copy the API Key that appears on the screen: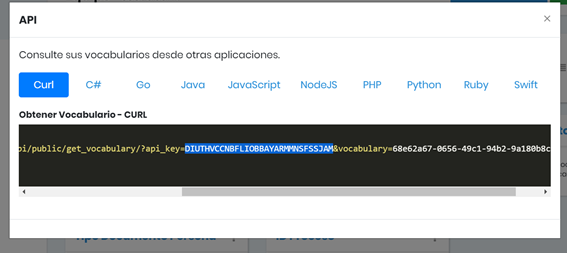 Paste the API Key in the field configuration in the "Configuration specified by type" panel above the Mastertables API Key line as shown below: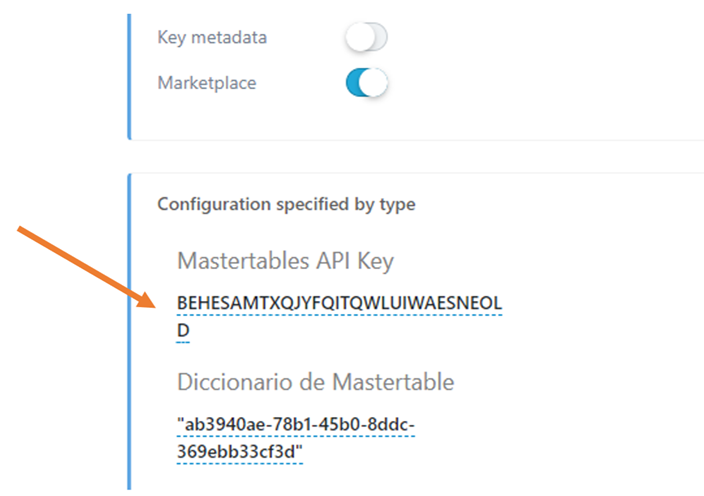 Then copy the ID of the vocabulary that appears after the expression "vocabulary=" as shown on the screen.
Paste the vocabulary ID in the field configuration in the Mastertables Dictionary option: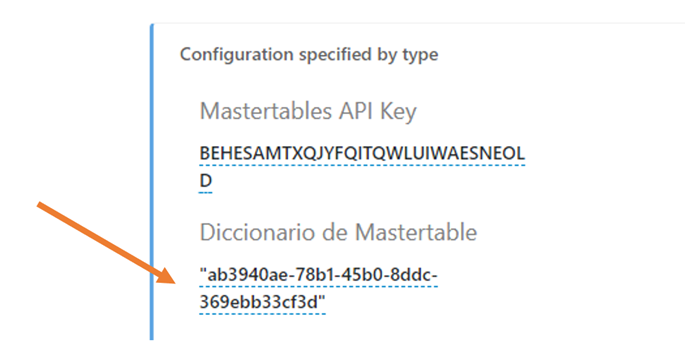 Once the process is finished you can go to a document that uses the field, to check if the values stored in Mastertables are displayed.
When to enable the online search option?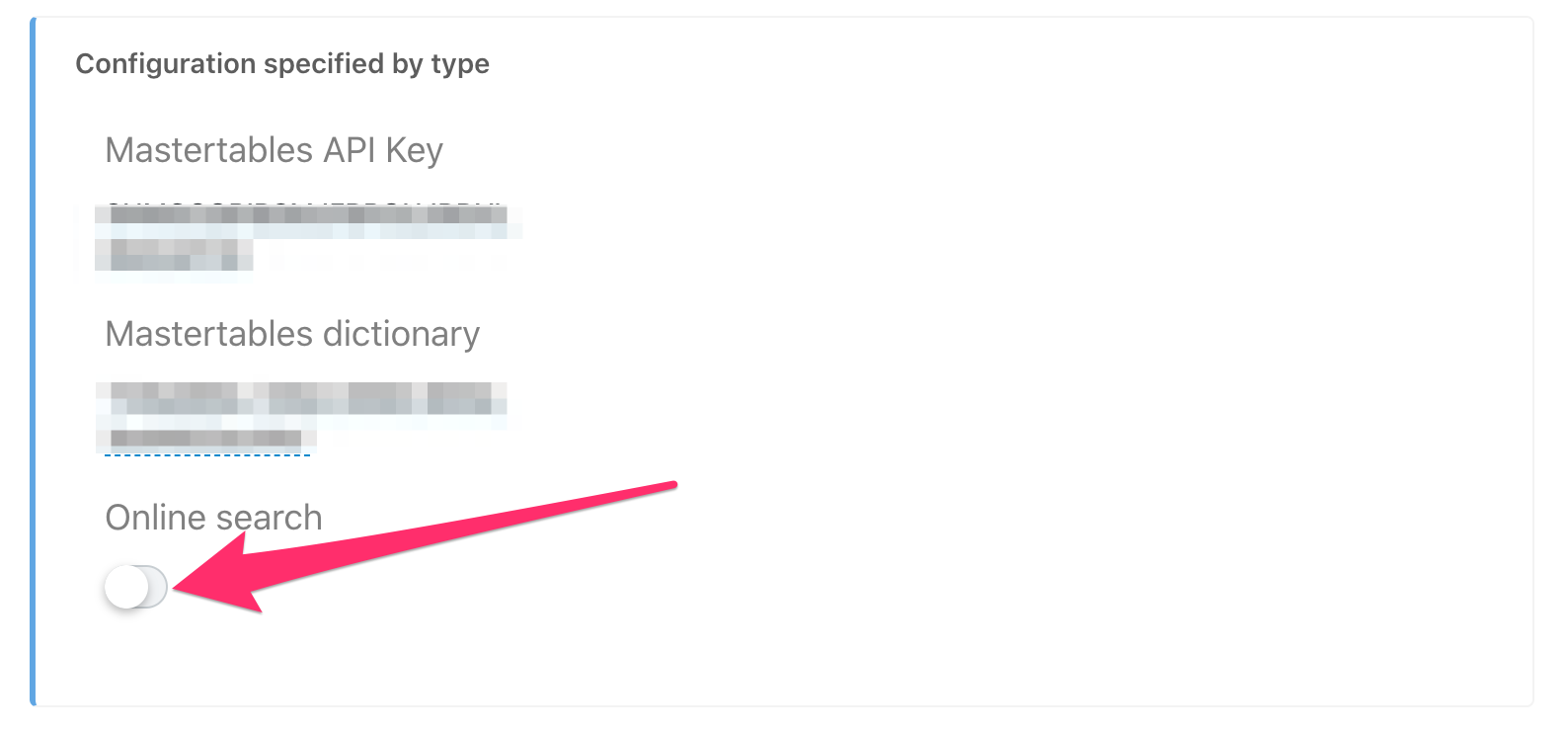 This configuration means that the complete list is not loaded as a drop-down, but a search is performed when the user types at least 3 characters:

This search is oriented to fields with hundreds or thousands of possible values so that the browser does not have to handle lists with so many values.
How to update the values after making changes in Mastertables?
You can update your field choices in Athento after making changes in Mastertables by using the Update button.