Athento offers integration with the Autodesk Forge previewer for rendering 2D and 3D models. In other words, the viewer allows previewing files generated by AutoCAD, Fusion 360, and Revit among other applications. Some of the extensions supported are DWG and RVT, for more details, see extensions supported by AutoCAD online viewer. (https://forge.autodesk.com/developer/idea/viewer-app).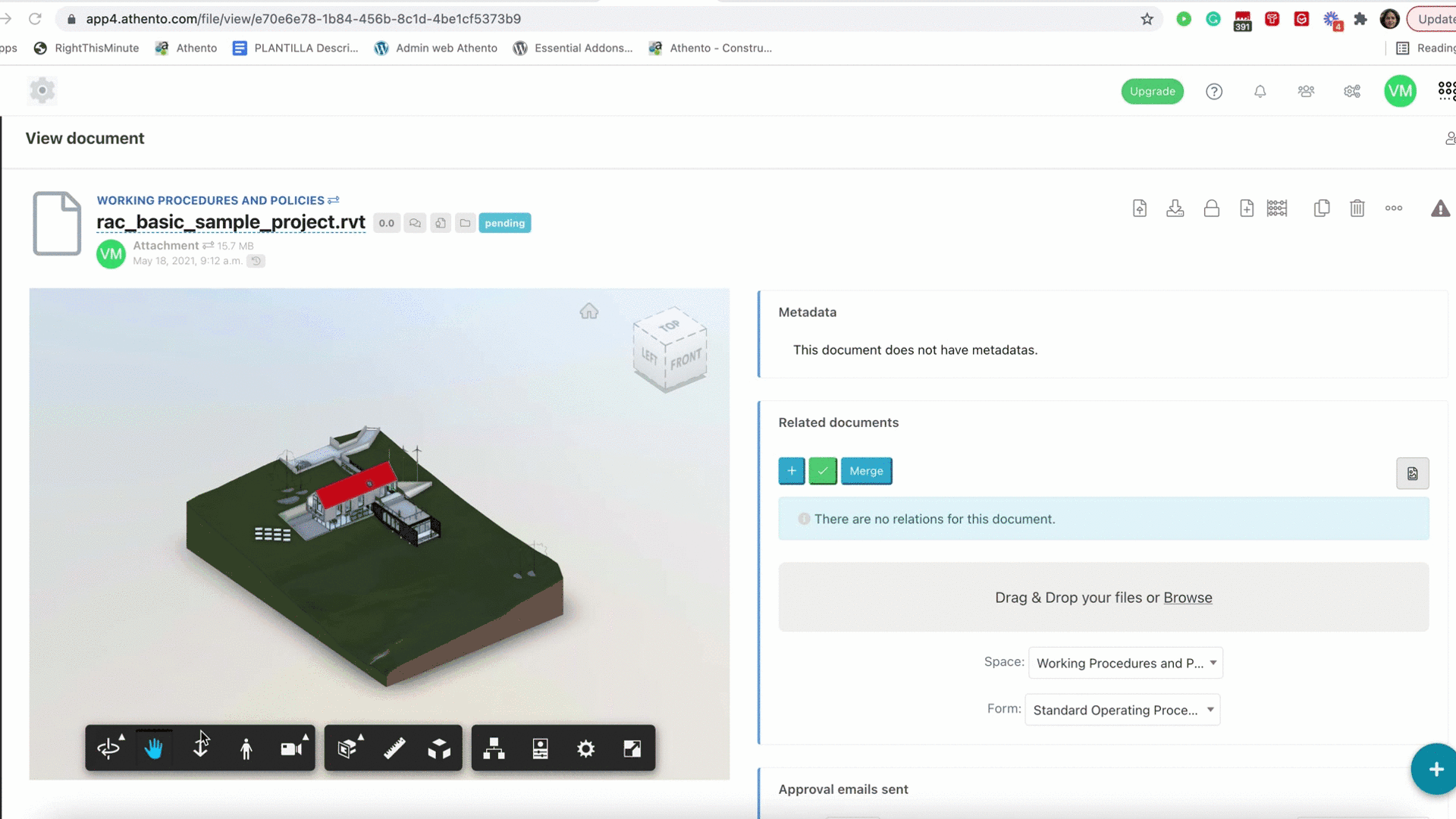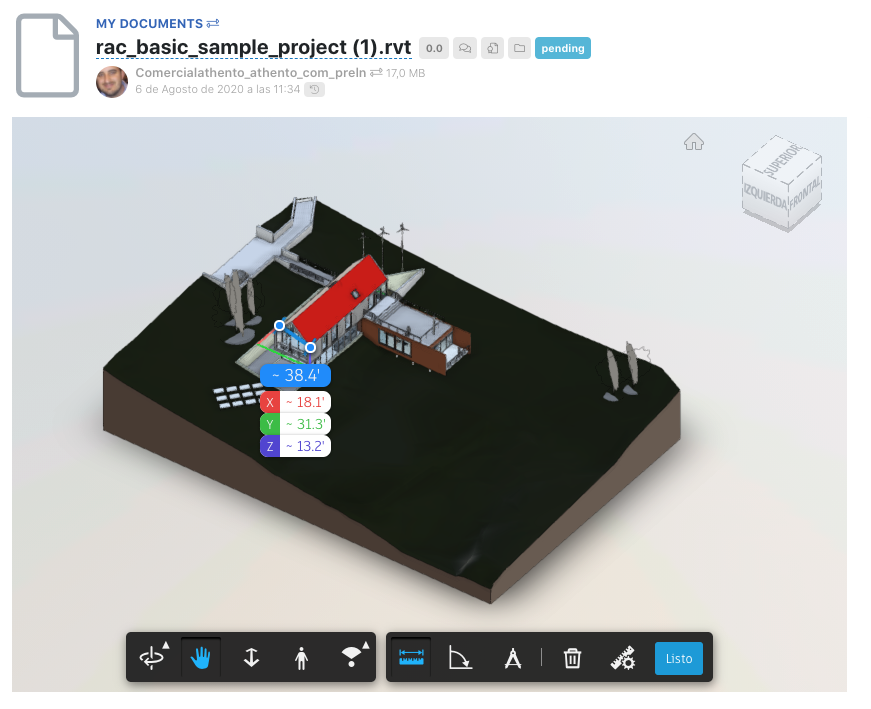 How do I enable this feature?
You don't need to do anything to enjoy this feature, although you must have a modern browser to be able to preview the files. Athento detects the document extension and if it is previewable, it will show you the rendered model.
The browsers that support this feature are:
Chrome 50+
Firefox 45+
Opera 37+
Safari 9+
Microsoft Edge 20+
* Restrictions may apply depending on your plan.