Athento allows you to use the same fields or copies of them in different forms. This feature will help you avoid having to recreate and configure frequently used fields.
Enable a field for reuse
You simply have to enable the Marketplace option in the field to be reused.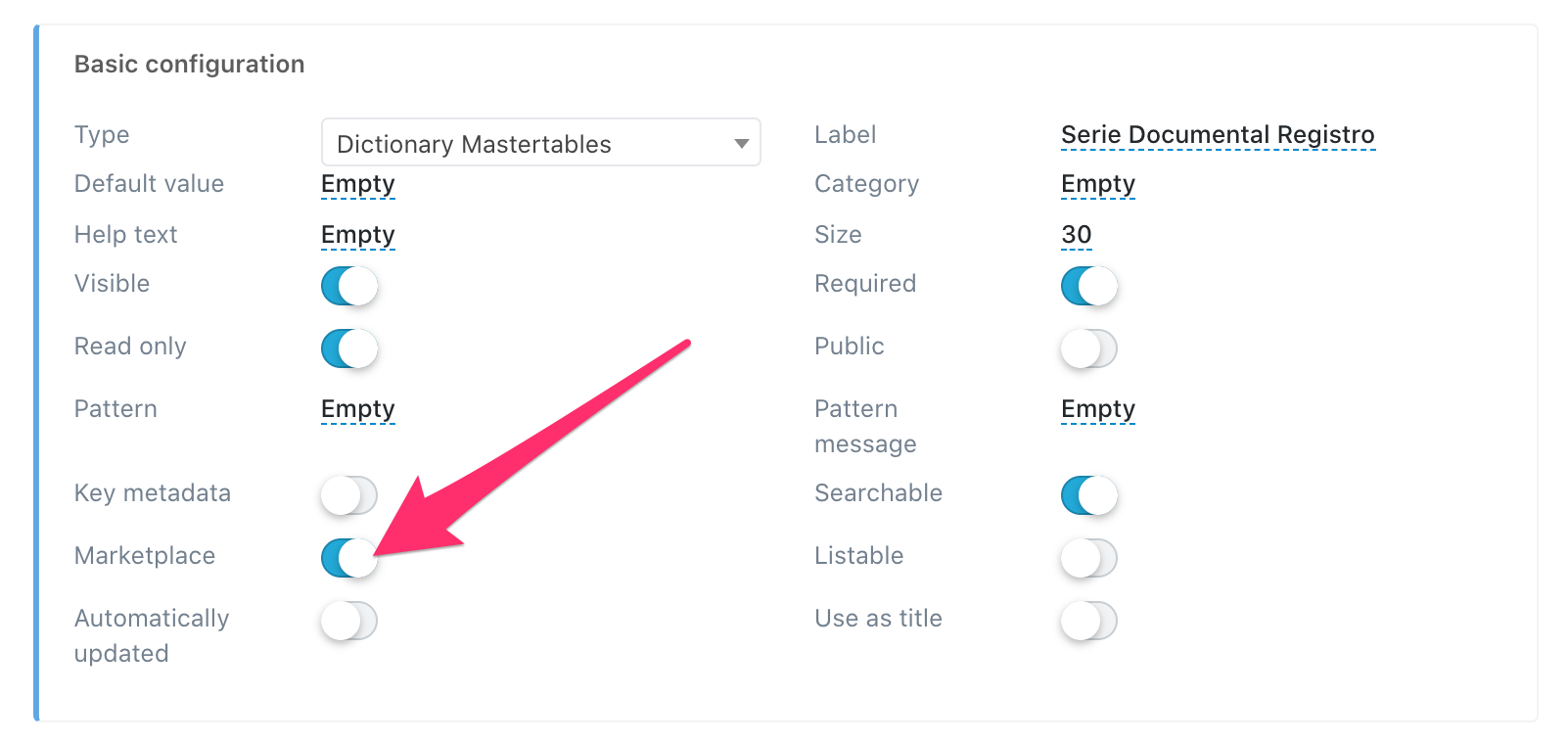 Use a field available in the field marketplace
From the Fields tab of the form to which you want to add the field, you can enable it.

You have two options available to reuse the field:
Install the field : This option uses the original field you enabled in the previous step. Any change in the field will be shown in all the forms that use it. This is the best option when you want to use the field without any changes and if you want to do data inheritance.
Install a copy of the field : This option creates a copy of the field with all its settings. This means that changes can be made to the field without affecting the original.