From the field configuration in the Field Type Specific Configuration panel, you must select the group by which Athento will filter the users to show them in the Users type field.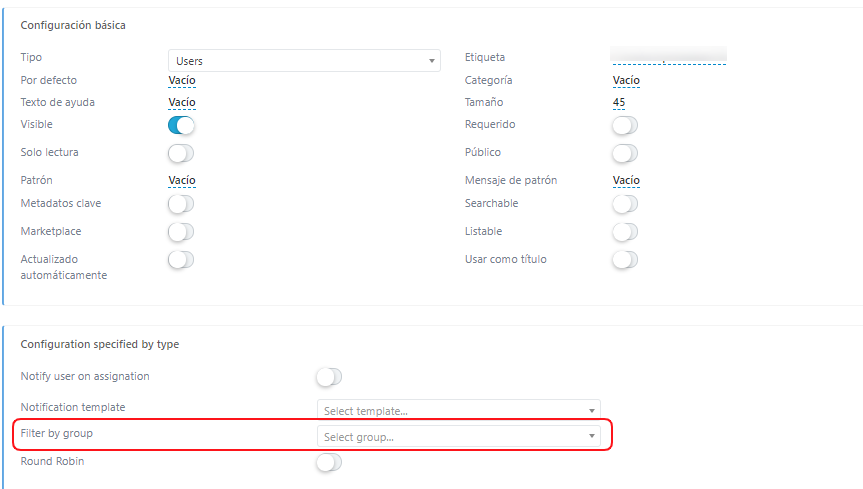 This configuration is the only one necessary for the operation of fields of type Users.
You can also configure:
Notify user on assignment: Sends an email to the user selected in the field whenever this event occurs.
Notification template: in case you want the user to receive an email with a specific format or branding.
Round robin: Athento fills the field automatically following the round robin criteria.