Athento allows assigning a document to a user through the use of a field of type User. The assigned user can be determined automatically by Athento using the Round Robin method.
The Round Robin method means that the documents are distributed equally among the users that make up the group specified in the field configuration.
You can activate the Round Robin assignment, from the field configuration.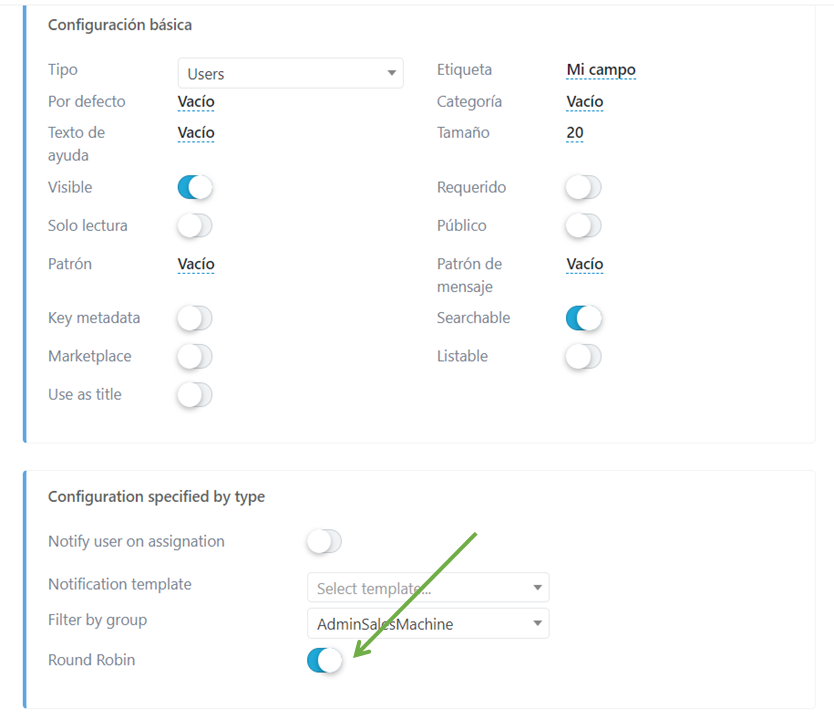 By activating this option, when a document is created, the next user that should be assigned to the document will be calculated.