To set up version 3 of the page extraction, go to the space operation configuration and install the "op_extract_pages_v3" operation.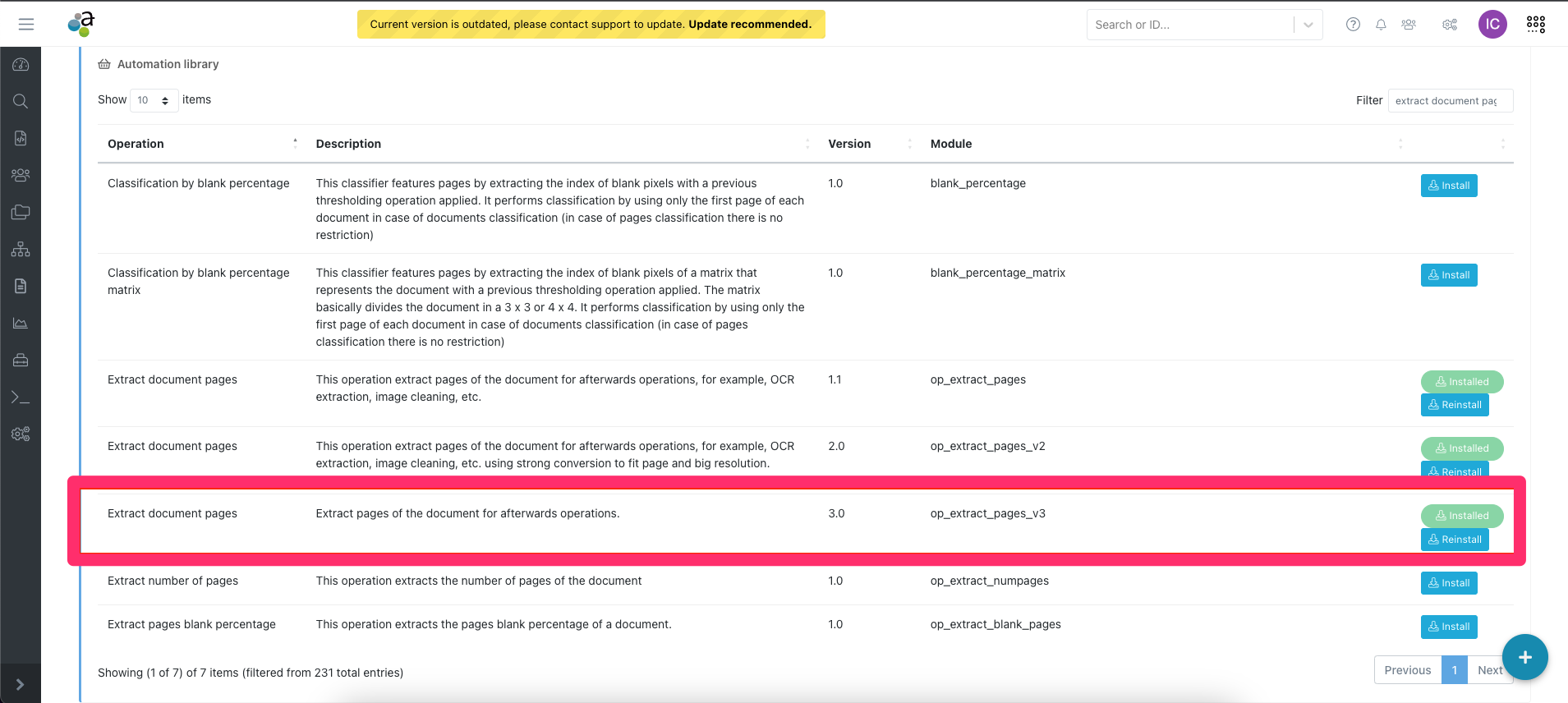 Place the operation in the phase you need and open the modal to edit the configuration.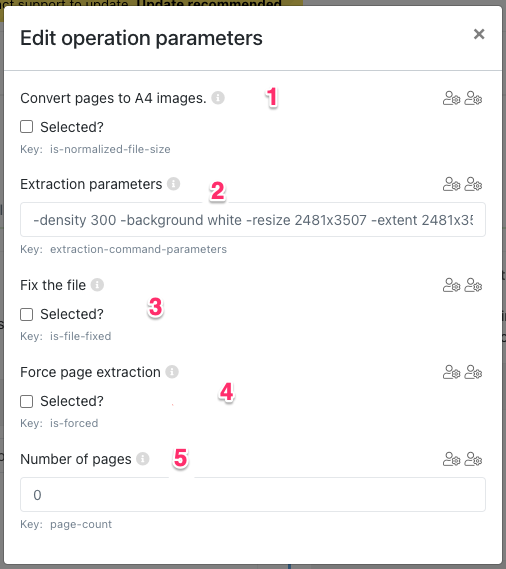 Check this option to convert document pages to A4 images before extraction. This option will be checked by default.


Here you configure the parameters of the extraction command. By default, the parameters shown in the image will be set. For more information on all the parameters that can be used, see

here

.

Check this option to re-generate the PDF document before performing page extraction. This option is useful to ensure correct extraction is achieved for documents that may be corrupted.

Checking this option forces the use of page extraction of the document, even if the page already exists or the document is already an image.

In this field you indicate the number of pages you want to extract from the document starting from page 1. If left empty or set to 0, all pages of the document will be extracted.

Its use is the same as in the previous versions of the extraction operation, you can consult here.