Athento stores the Payload with the request sent to Viafirma Documents when the signature is used from Athento's product functionality.
This JSON will be essential when you need to report errors to Viafirma's team.
You can consult the requests from the advanced administration in Viafirma >> Viafirma document request logs.

Inside you will see a list of all the requests, click on the one you wish to consult. The following view of the request will be displayed: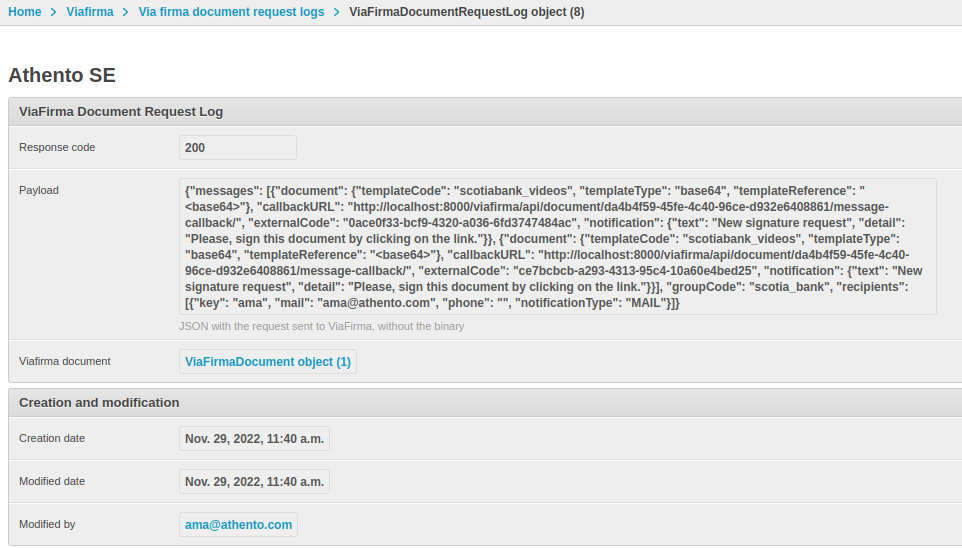 Response code: Response code obtained.
Payload: JSON with the request made to ViaFirma. This JSON does not contain the document.
Viafirma Documents: Integration from which the request has been made.
Log creation dates.

Related articles
How to set up the integration with Viafirma Documents?