Go to the administration of the team in which you want to use Viafirma Documents.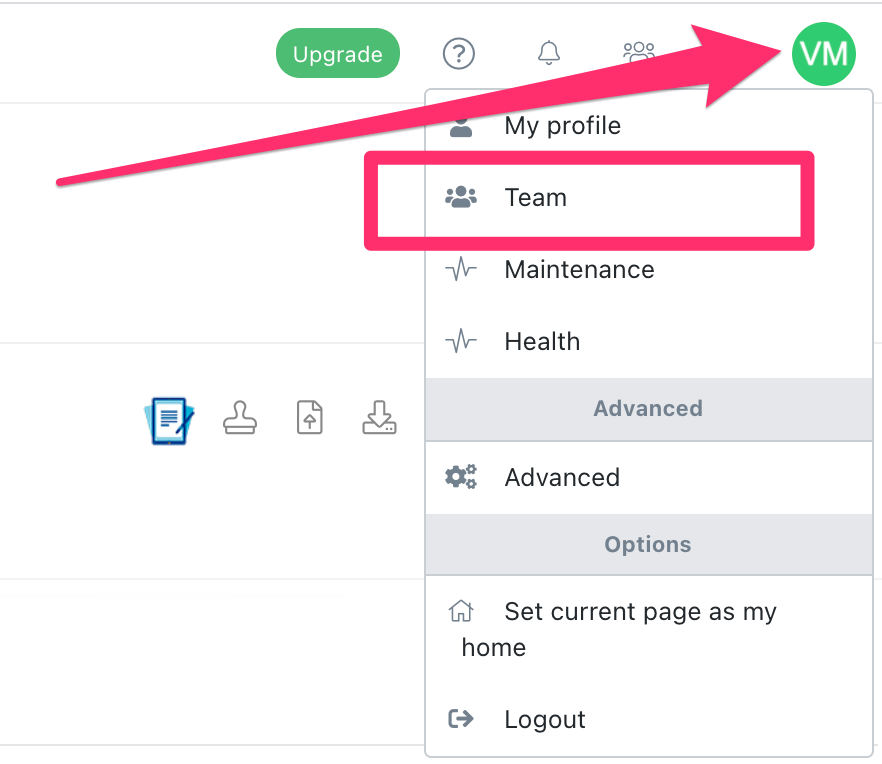 Then, go to the Apps tab.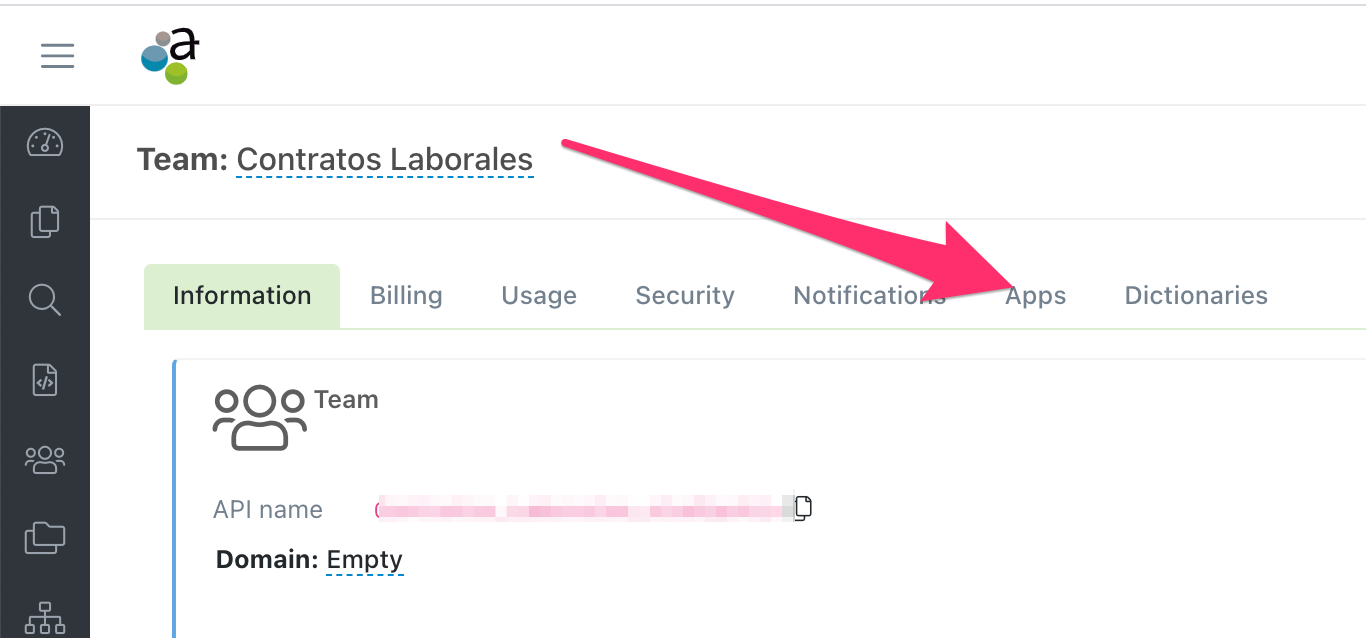 Click on the Add button in the Viafirma Documents app.

Athento will ask for the following data: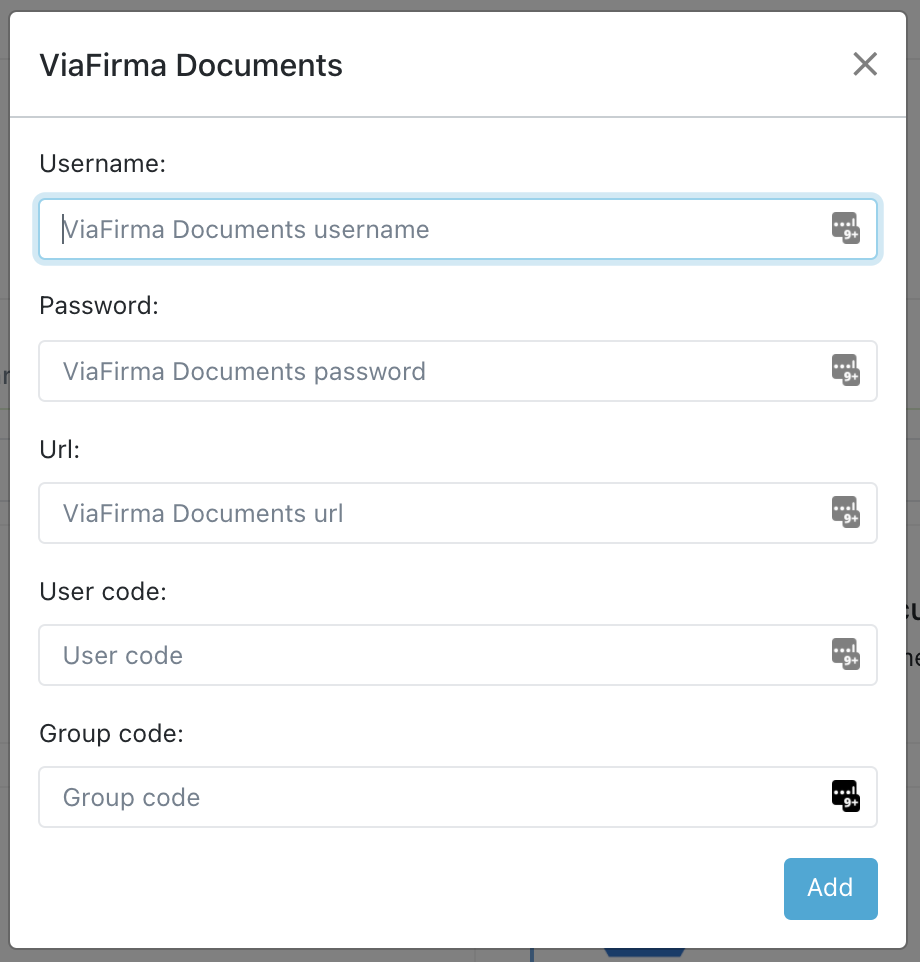 In the following sections, we show you how to get the information you need to set up the integration.
URL
Here you will have to indicate the base URL for the API services:
If you have your own Viafirma Documents installation, here you will have to put the URL you use to access your installation.
Username and Password
These are the API user and his password. You can find this information in the My Applications menu in Viafirma.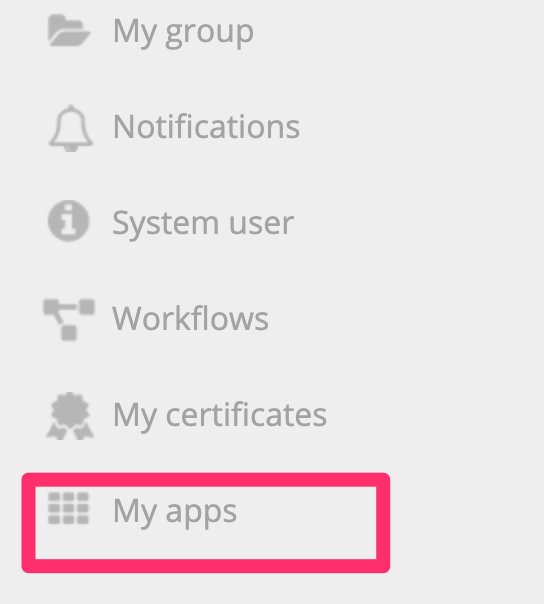 By clicking on the corresponding application, you will be able to obtain this data from the Configuration panel for access to REST services.
Username: You can obtain this data from the unique code field that identifies the application in the accesses to the rest services.
Password:You have this information in the field Password used to access the rest services.
Groupcode
You can obtain this information from the My Group menu.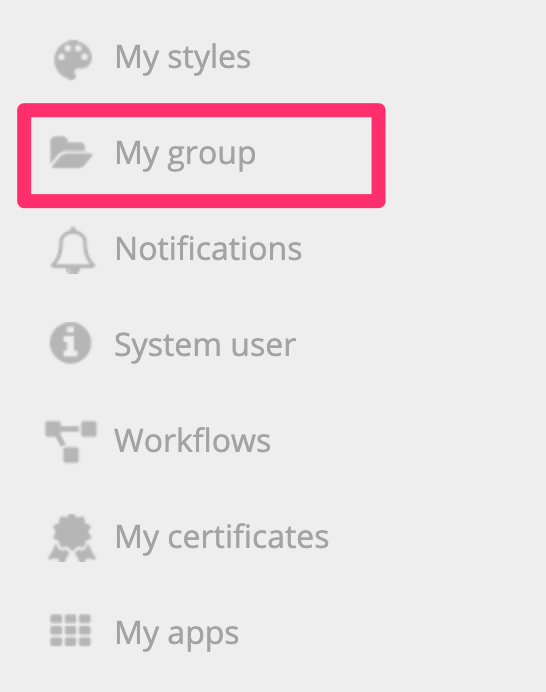 Use the piece of information that is shown in the Code field.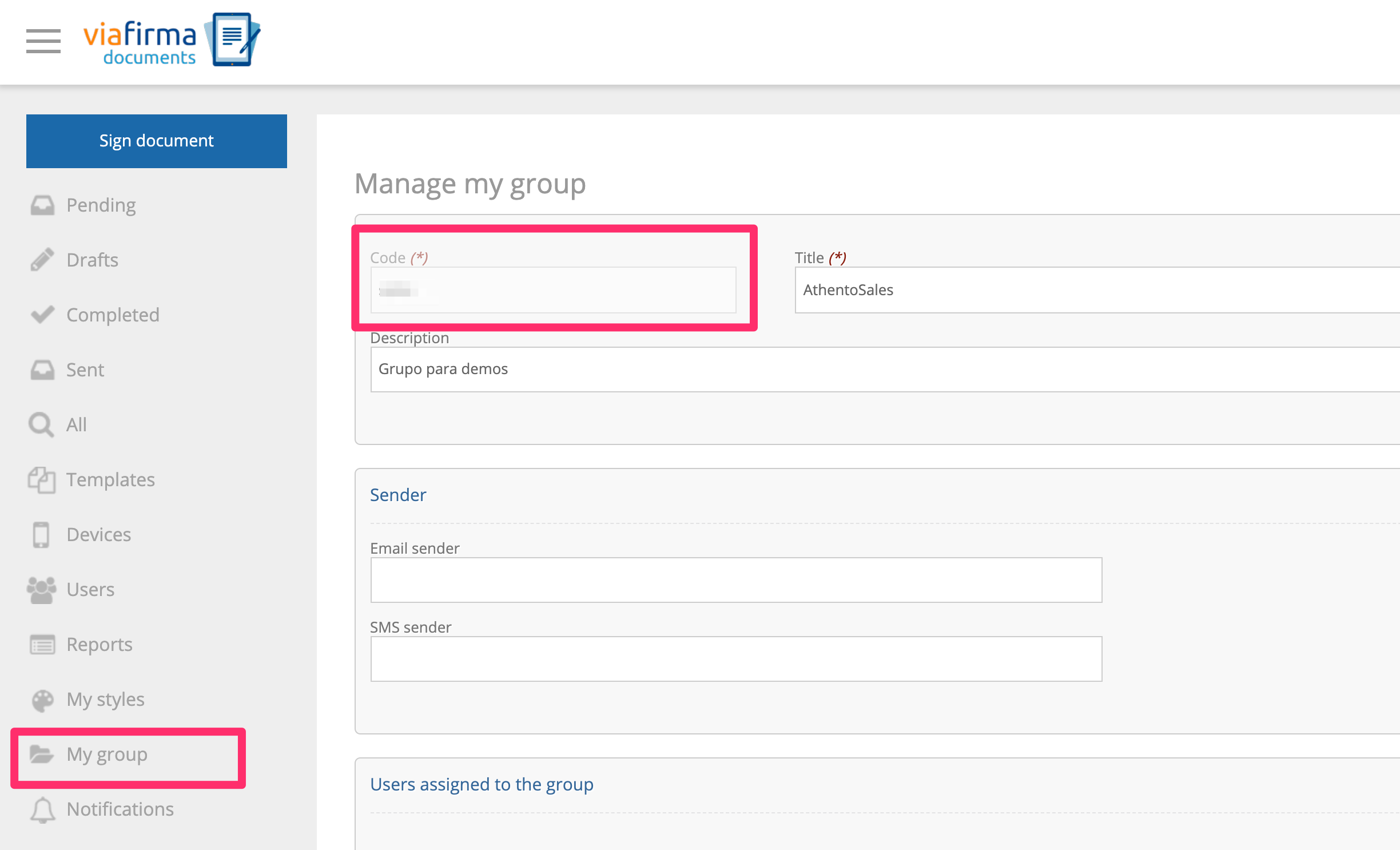 Usercode
This is the username you login with into the Viafirma Documents web panel. It can be any of the users of the group of the previous section. You can find the user code from the panel Users assigned to the group in My group.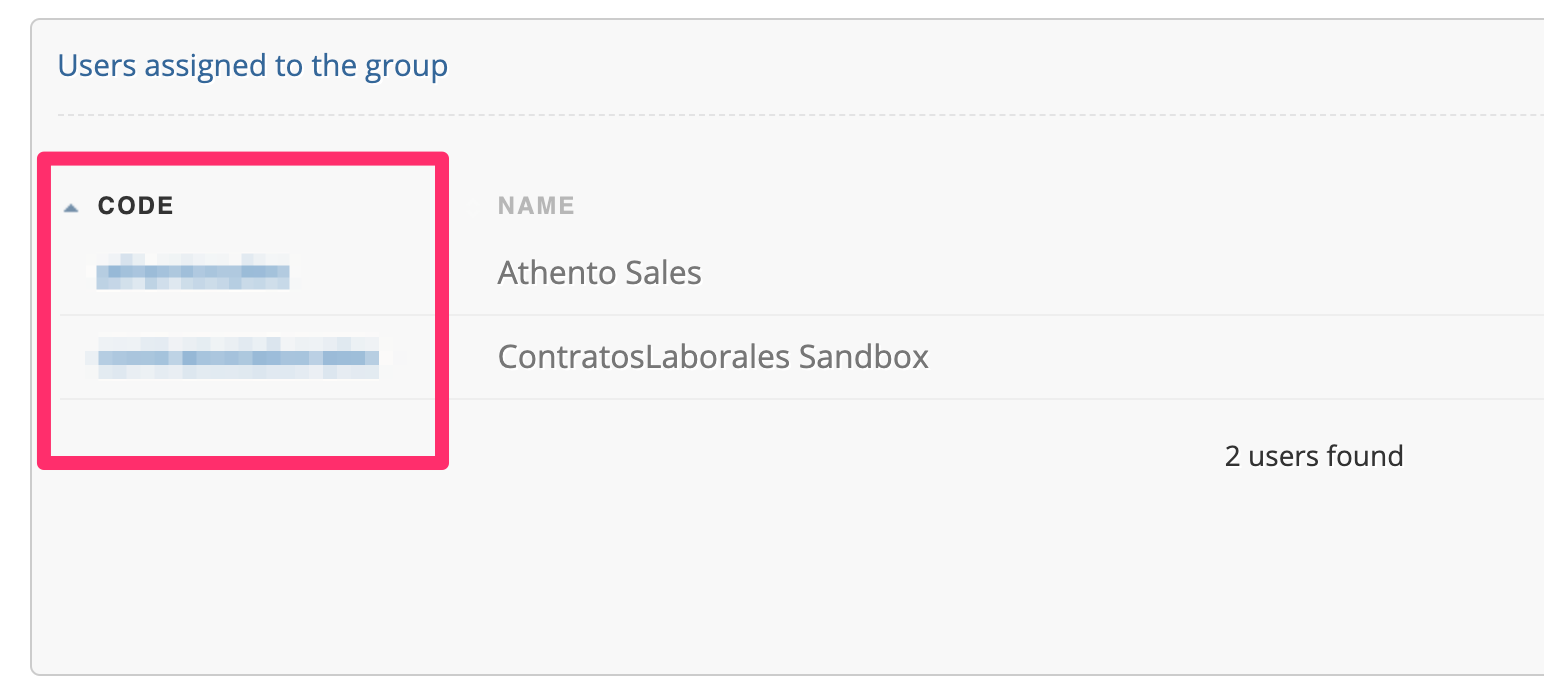 You can also find this information from the Users menu.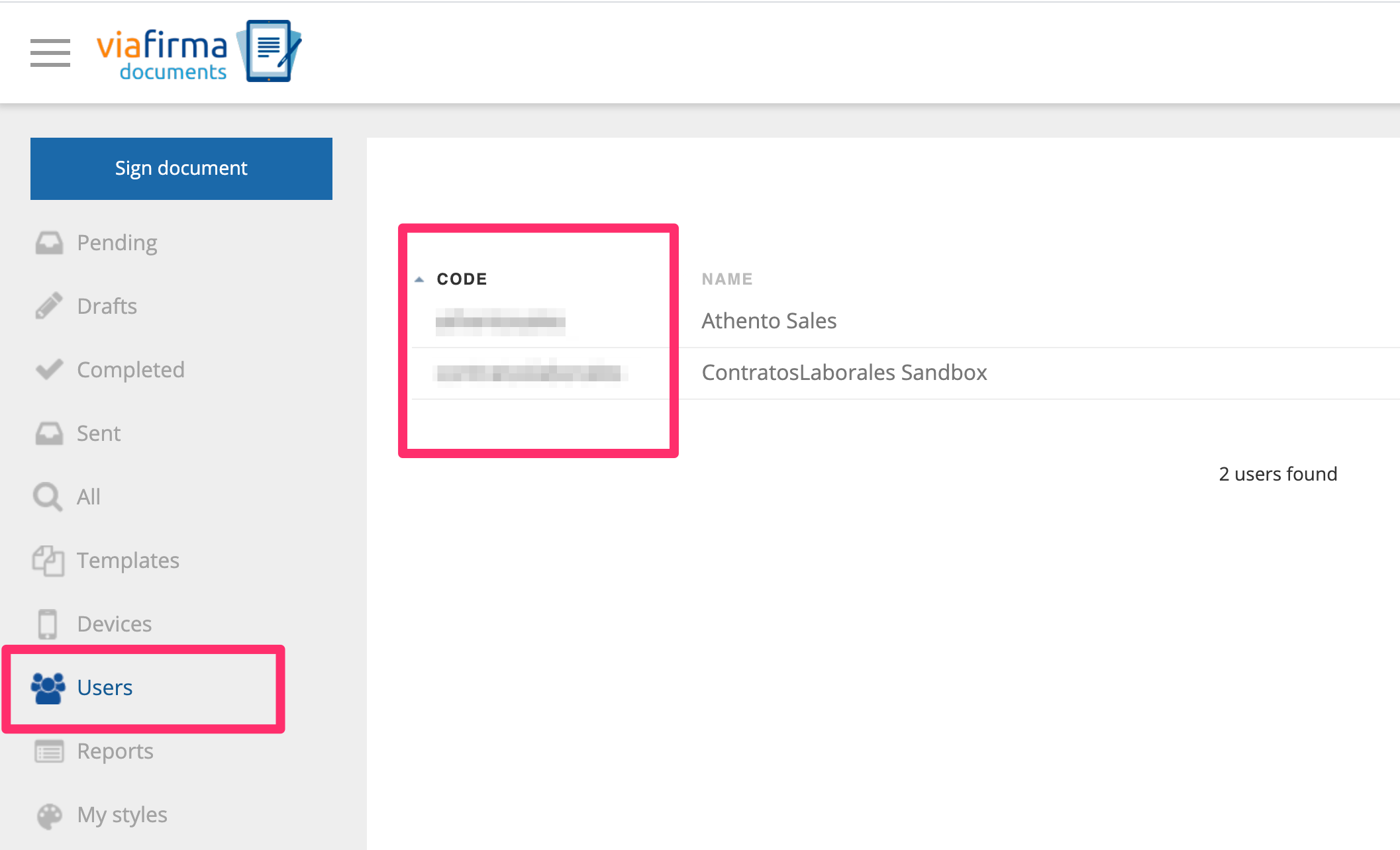 Important considerations about the integration
In order to use this integration: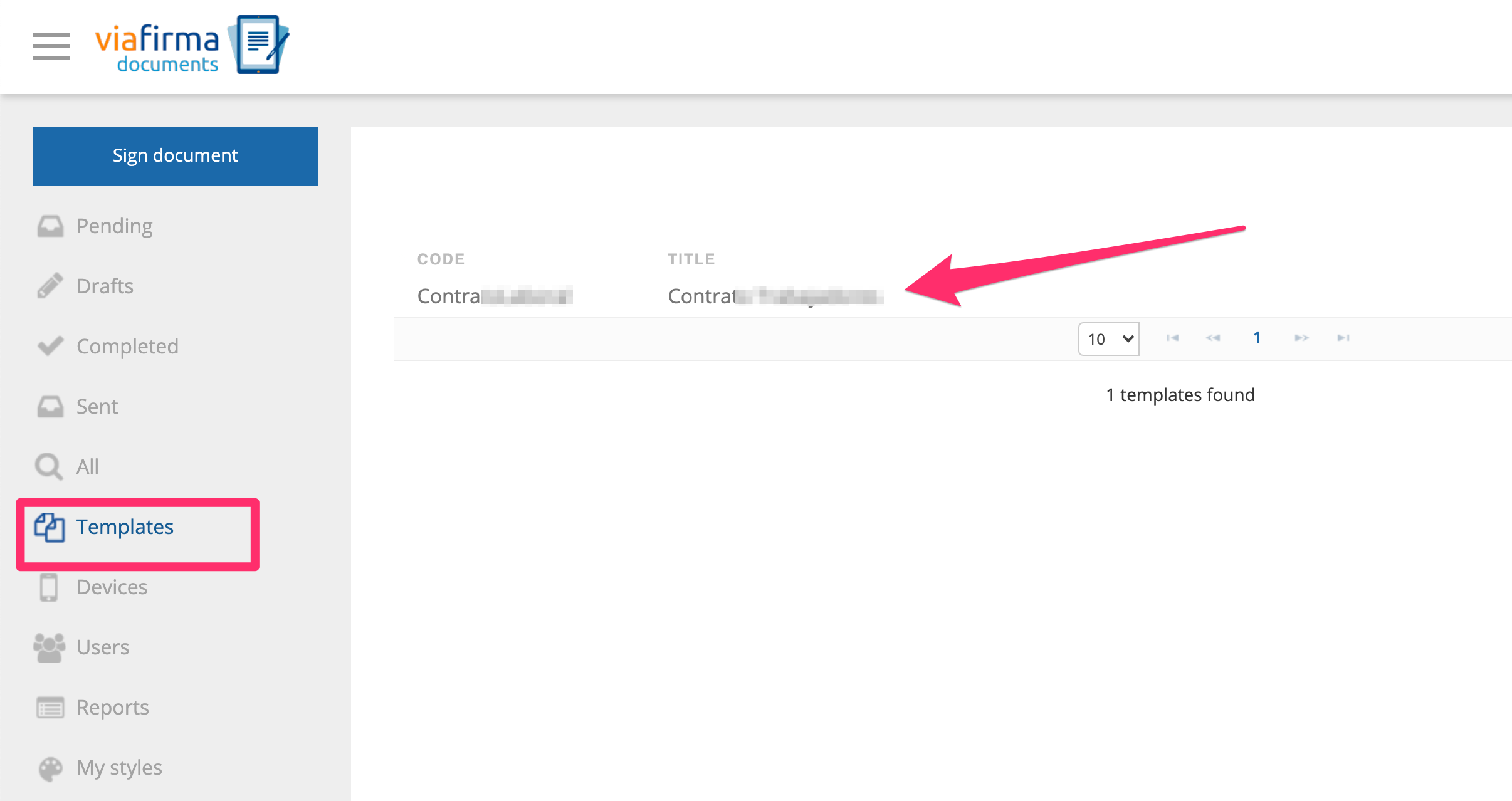 The template must have at least one evidence of signature.
Check the connection with Viafirma Documents
Use the check connection button to make sure that the data entered is correct.

In case of error, please contact Viafirma's support team who will help you to obtain the connection data.