Athento offers an operation that allows you to convert an Excel file to PDF format.
You can activate this automatism from the administration of the space where the document to convert is located. In the list of operations look for one called ' op_convert_excel_to_pdf' or "Convert Excel to PDF" and install it.
Once installed, it will appear by default in the unphased operation list. Click on the pencil to edit the parameters of the operation.

Next, you will see a panel with two parameters in which you must indicate the height and width of the PDF document when converting.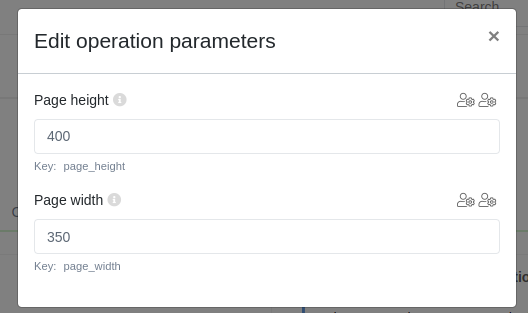 To execute the operation, enter the document on which you want to execute it and in the top right menu, click on the option marked in the image below and look for the operation in the drop-down menu.