Athento provides several types of fields for table-type fields. The "Upload" and "UploadMany" type fields allow you to add one or more documents within a table record.
For these fields, a space and a default form can be configured to appear in both the create and edit form. If not specified, the default configuration of the space in which the document containing the table field is located will be used.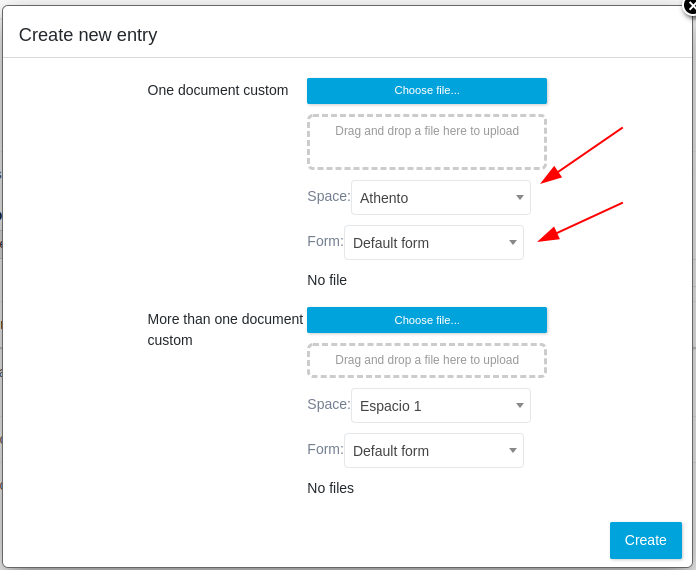 To make these configurations you must access the advanced administration in Home > Smartmetadata > Smart table fields.

Once inside the field to be configured, go to the "upload" or "uploadMany", "Smart table document field configuration", and "Smart table documents field configuration".

Within this configuration, you can select both the default form and the default spacing that will appear in the selectors.