Athento allows importing dictionaries from another Athento instance.
In order to import a dictionary, you must first create the integration with another instance of Athento.

Once the integration is configured, from the team, in the "Dictionaries" tab you can use the "Import dictionary" button to copy the dictionary.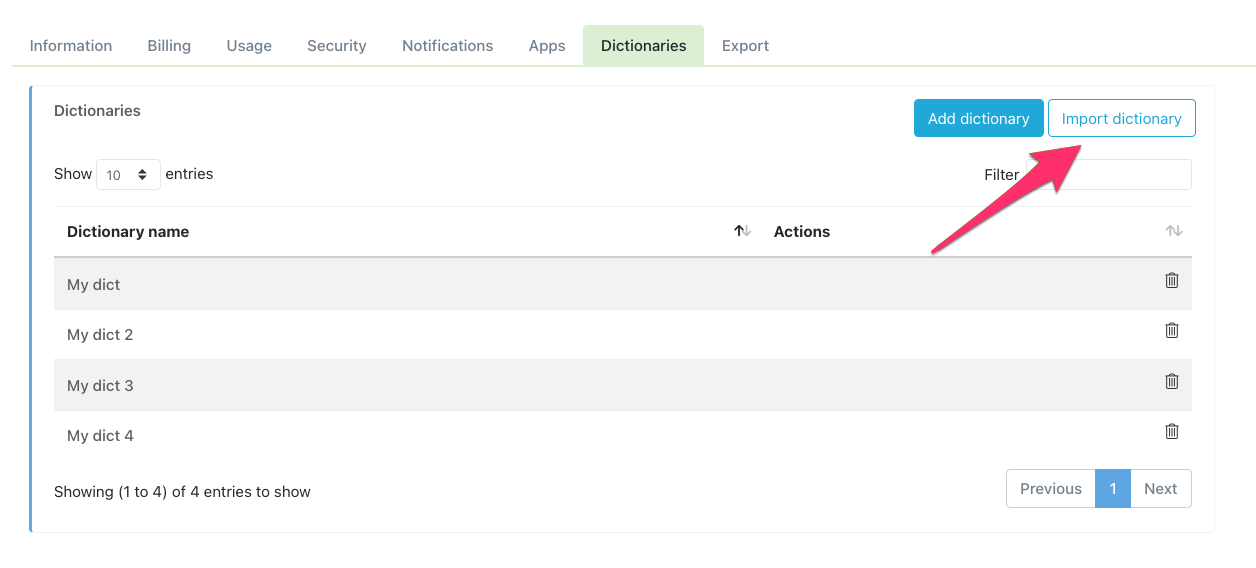 Simply select the dictionary you want to import from the available options.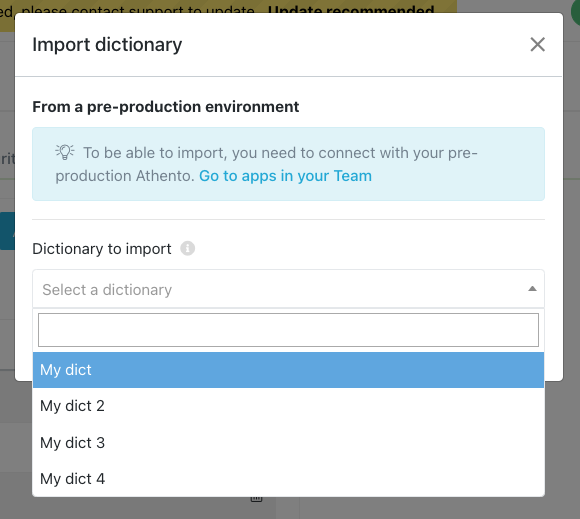 And then click on import.