This article describes how to configure the app to integrate Athento with a pre-production environment that is in a different physical infrastructure than the production environment so that you can import configurations in a more comfortable way.
In the Apps tab of the team, you can find the application "Athento Pre-Production Environment".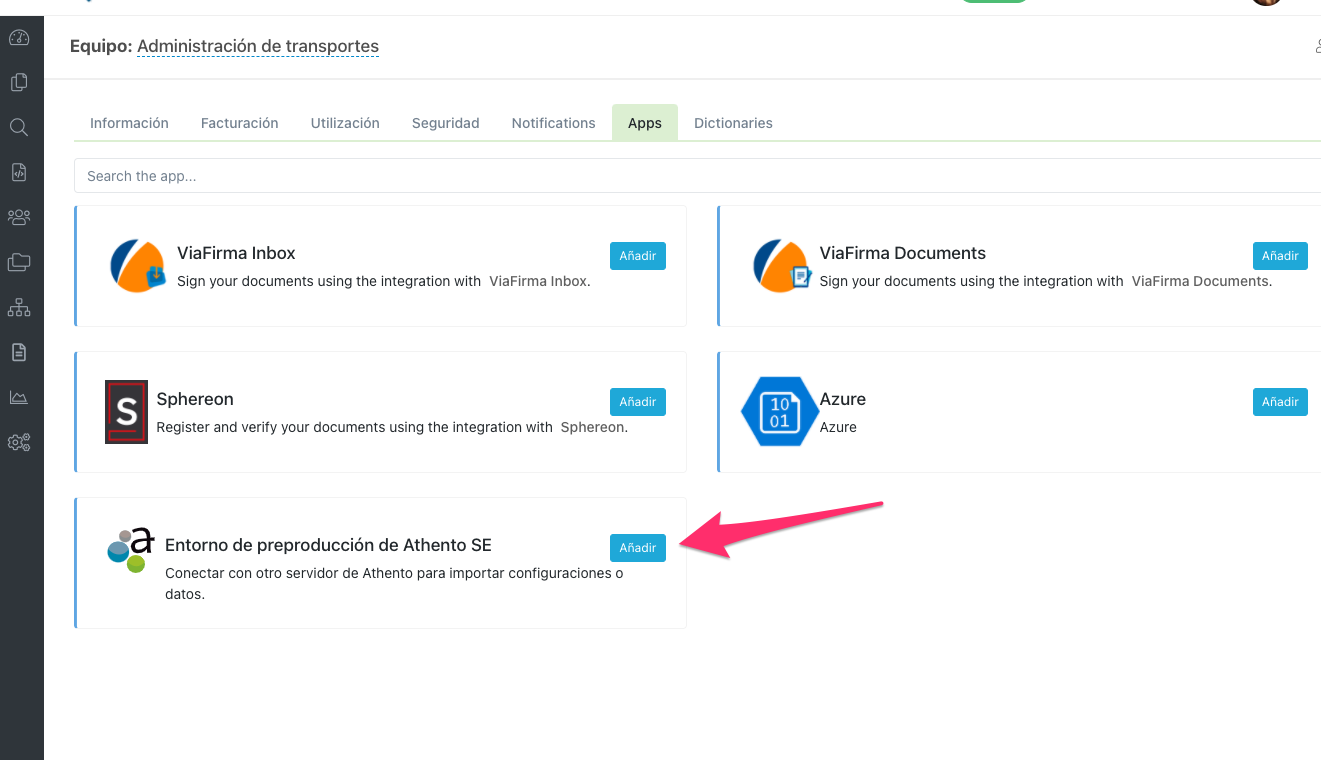 Click on "Add". The fields necessary to configure it will then appear.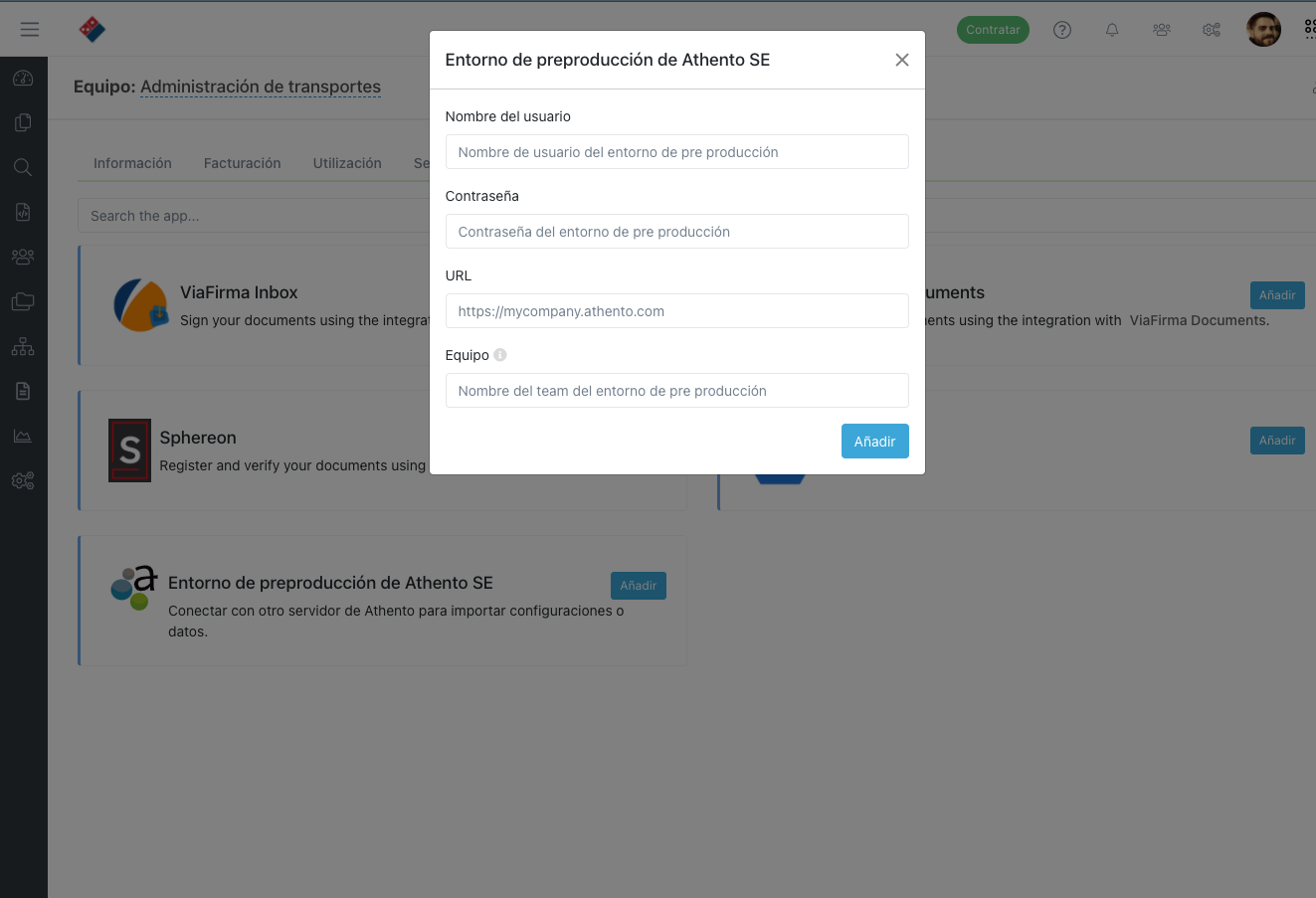 User name: name of the user with administration access to the pre-production environment team.

Password: user password.

URL: URL of the pre-production instance

Team: name of the pre-production team from which you want to import data or configurations.
Once the data has been entered, it is possible to check if the connection is working by clicking on the "Check connection" button.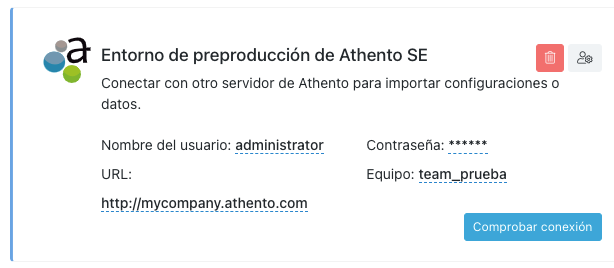 IMPORTANT:

This app only manages the communication or connection with the pre-production
environment.
To import configurations, you must do it from spaces,forms, queues 
or other elements you want to import.