The following dynamic expression is useful when we have a field shared between several forms and we would like the field to take a value depending on the form.
Copy this code:
fil.doctype.name == 'doctype_name_1' and 'valor_1' or fil.doctype.name == 'doctype_name_2' and 'valor_2' or 'valor_por_defecto'
Got to Config metadata extraction in the field menu.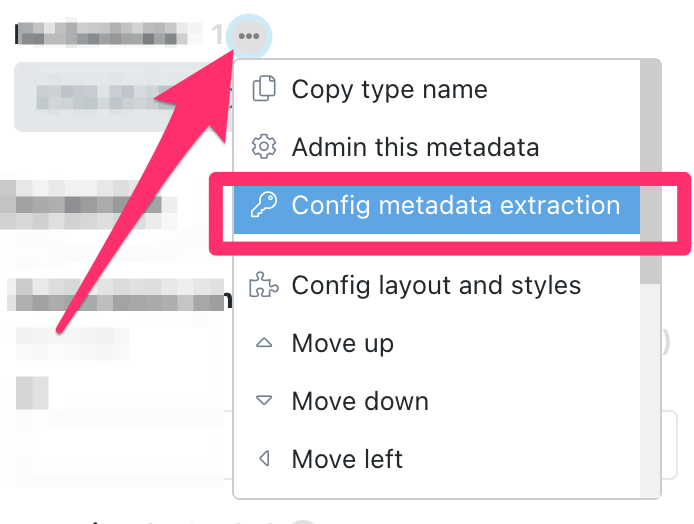 Paste de expression in Dynamicexpression. Then you need to replace the names of the forms and the values for each form.