In Athento it is possible to display field values from a file or parent document in a related child document.
This file or parent document must be of folderish type.

The following settings are required to display the parent field values:
1. Activate the "Show in children" check box from the parent file fields you want to show.

2. Enter in the configuration of the child form. In the "Document Panels" section, activate the option "Parent metadata".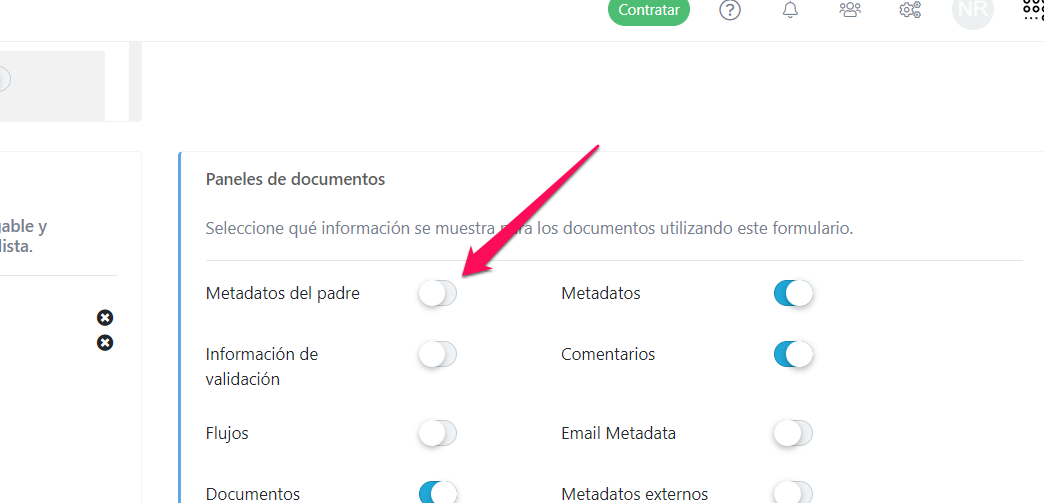 The values of the fields will be automatically displayed in the "Parent Metadata" section of each document.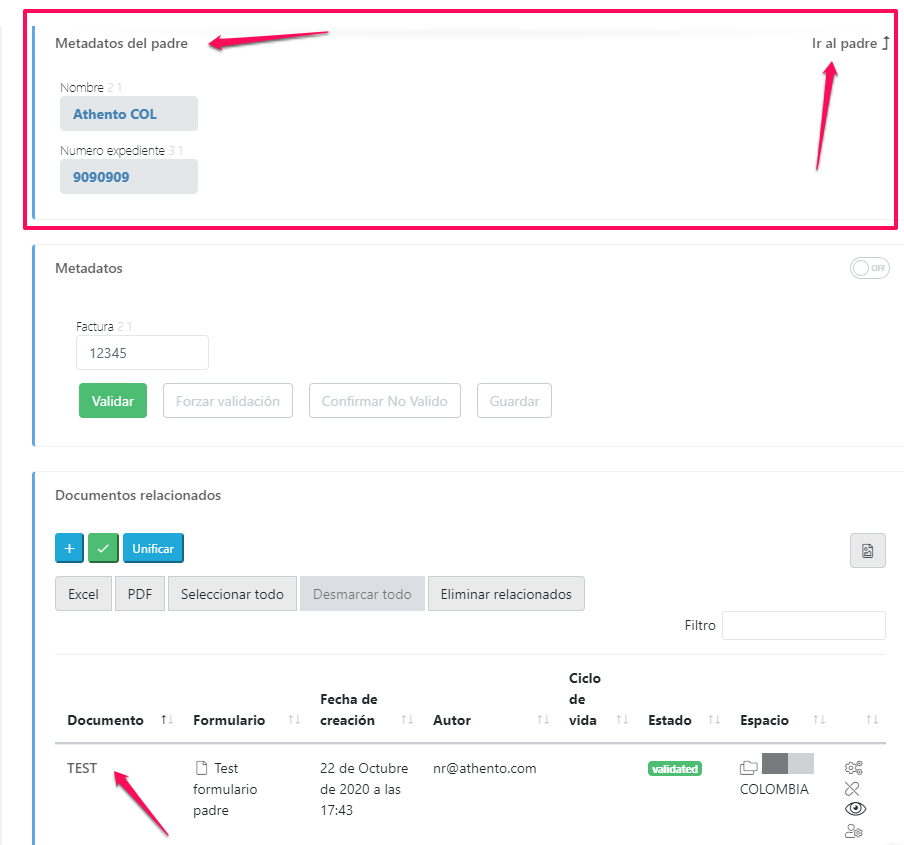 In the "Go to parent" option you can enter the linked parent document.