Data transfers between applications are done using secure protocols. Athento makes the data available in tabular data files so that they can be used in Zoho reports. Periodic data updates can be scheduled up to every 60 minutes, so that reports are always up to date.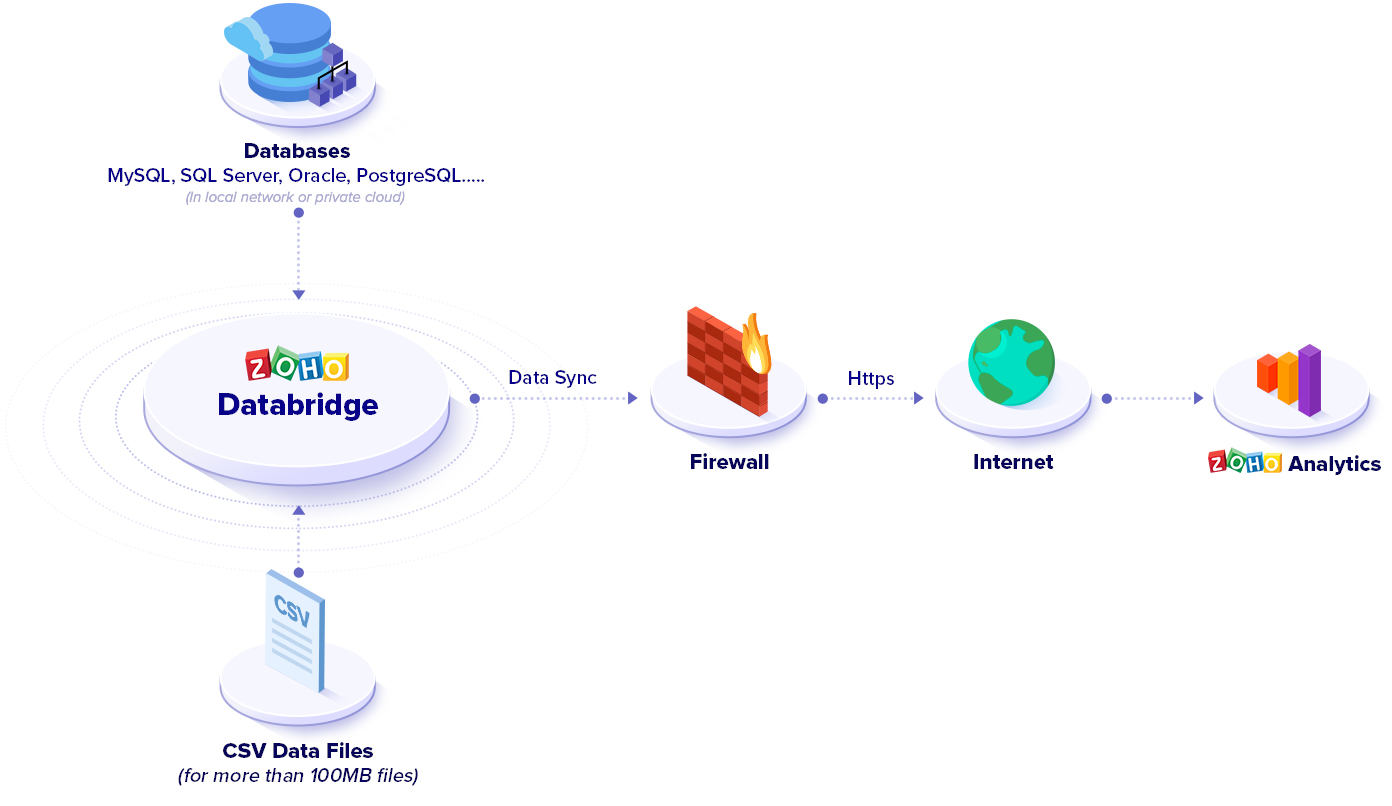 Zoho is a service used by more than 30 million users worldwide, which complies with ISO 27001:2013 and SOC 2 Type II standards. You can consult the security measures used by Zoho from:
https://www.zoho.com/security.html
Is Zoho compliant with European data protection legislation (GDPR)?
Yes, Zoho Analytics is GDPR compliant. You can see more information on this point from:
https://www.zoho.com/analytics/help/zohoreports-gdpr.html