To decide which documents are displayed in a queue or tray, we need to define its filter.
Edit the document filter of the tray
Go to the tray or queue where you want to set the filter.

Enter the "Options" menu. The options in this menu will depend on the permissions you have on the queue or tray.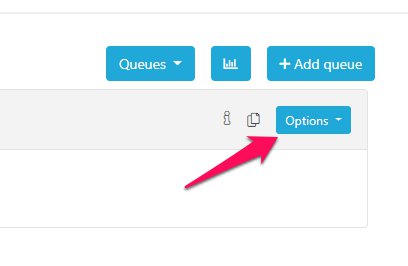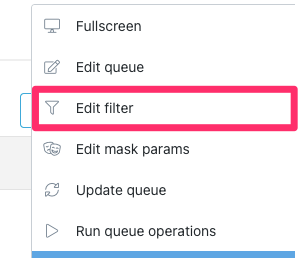 In the pop-up that opens, you can configure the documents to be displayed in the tray using the advanced search filters.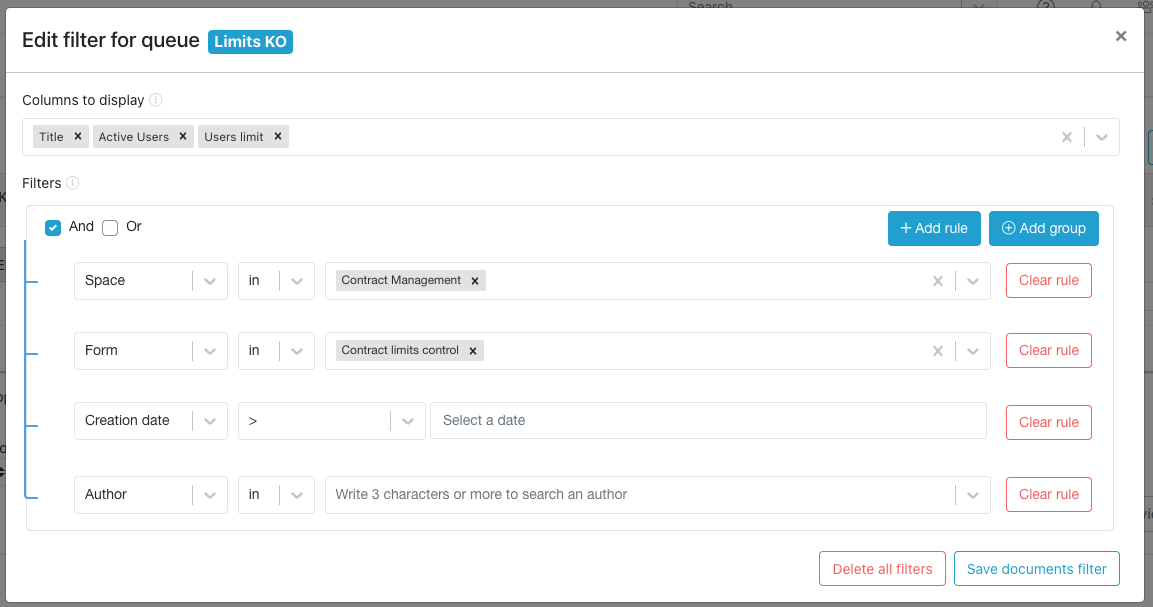 Is the filter I see different?
If when you click on the edit filter option, you see something similar to the image below, it is because your tray is using the old version of the filters.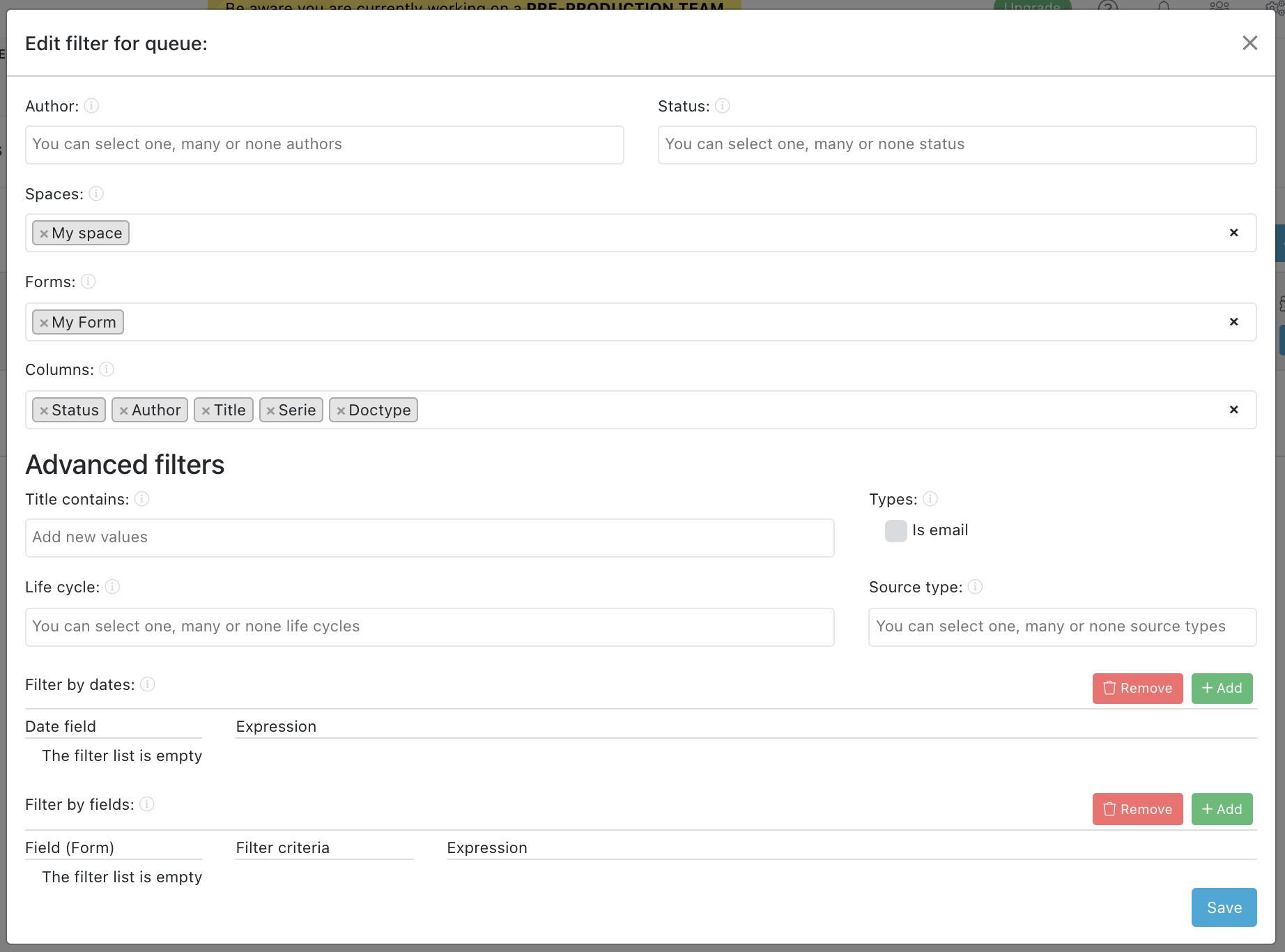 You can activate the new filters from the advanced queue management.
Once there, find and activate the "Is using query builder filter" parameter.