For a user to be a team administrator, he/she must belong to the Team administrator group.
Enter the Team configuration: in the upper right corner, click on the Avatar and in the drop-down menu choose "Team".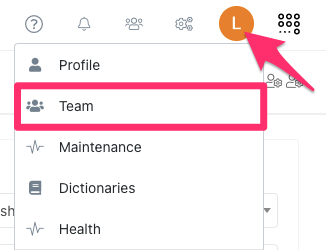 In the team administrator group, select the group to which the users who need to have administration permissions on the team belong.
The creators of the team are also team of the administration.