Athento allows the configuration of multiple templates for the extraction of fields in the same form. In this way, fields can be extracted from a binary, where the position of the fields changes but refers to the same form.
Previously, the operations must be installed in the space where the form to be configured is located:
Extract number of pages.
Extract text or OCR.
Classifier by Fuzzy Text Similarity (Classifier by Fuzzy Text Similarity)
Create Templates (Templates)
Create the templates within the form configuration, in the Extraction Templates tab, click on new extraction template and enter the template name.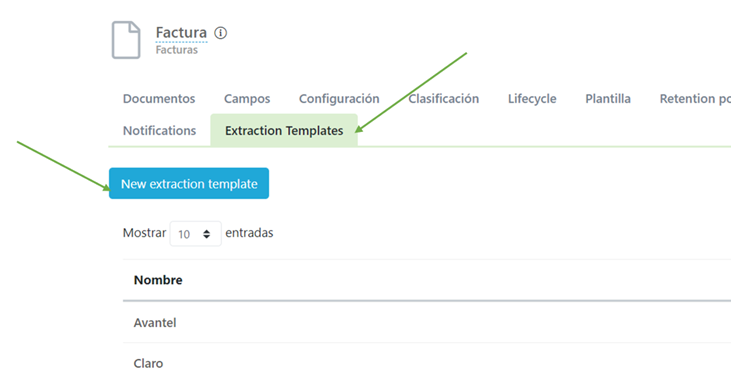 Configure template classification
Enter each template by clicking on the name and sort by allowed words.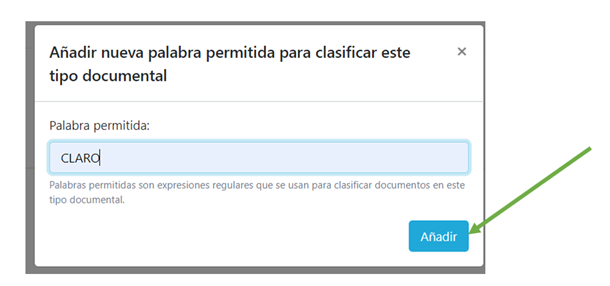 Configure Template
In the Template tab, upload the attached document to be used as the extraction template.

On the template image, click on the zone of the section to be extracted, select the field to which the zone belongs and click on the check box.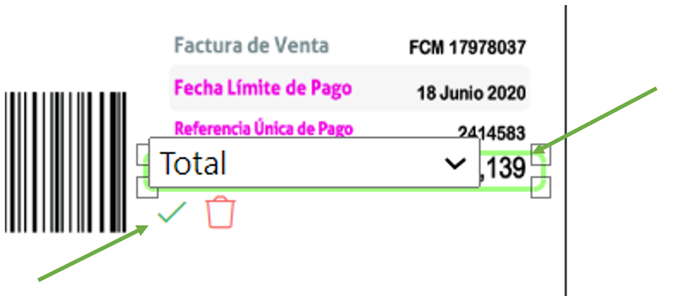 Once the field coordinates have been selected in the template (binary), they are displayed in the metadata section.