Athento allows you to deactivate those users who have not accessed the platform for a certain number of days.
To do this, it is necessary to configure the automatic task:
users_inactive_login --max_days=90 --alert_days=85
In this example, users will be notified after 85 days without access and their account will be deactivated if they have not logged in for more than 90 days.
Important: The deactivation of users is exempted for service users, it is important to ensure that these users have the "Is service" checkbox ticked: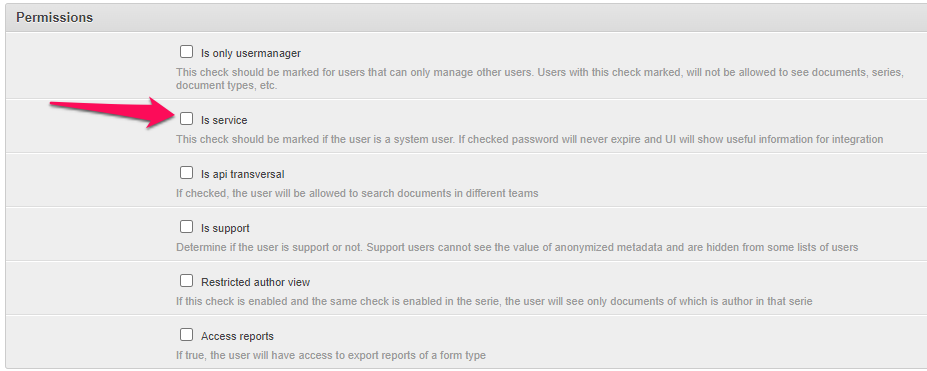 For information on how to activate this command see the article How to schedule automatic tasks?