Athento allows sending a signature request with a set of documents to a user. In order to be able to use this feature, you need to set up the integration with ViaFirma Documents first.
Then go to the document from which you want to send the signature request and click the Viafirma Documents button in the quick action bar of the document.
You can send in the set, both the main document and its related documents, at your choice.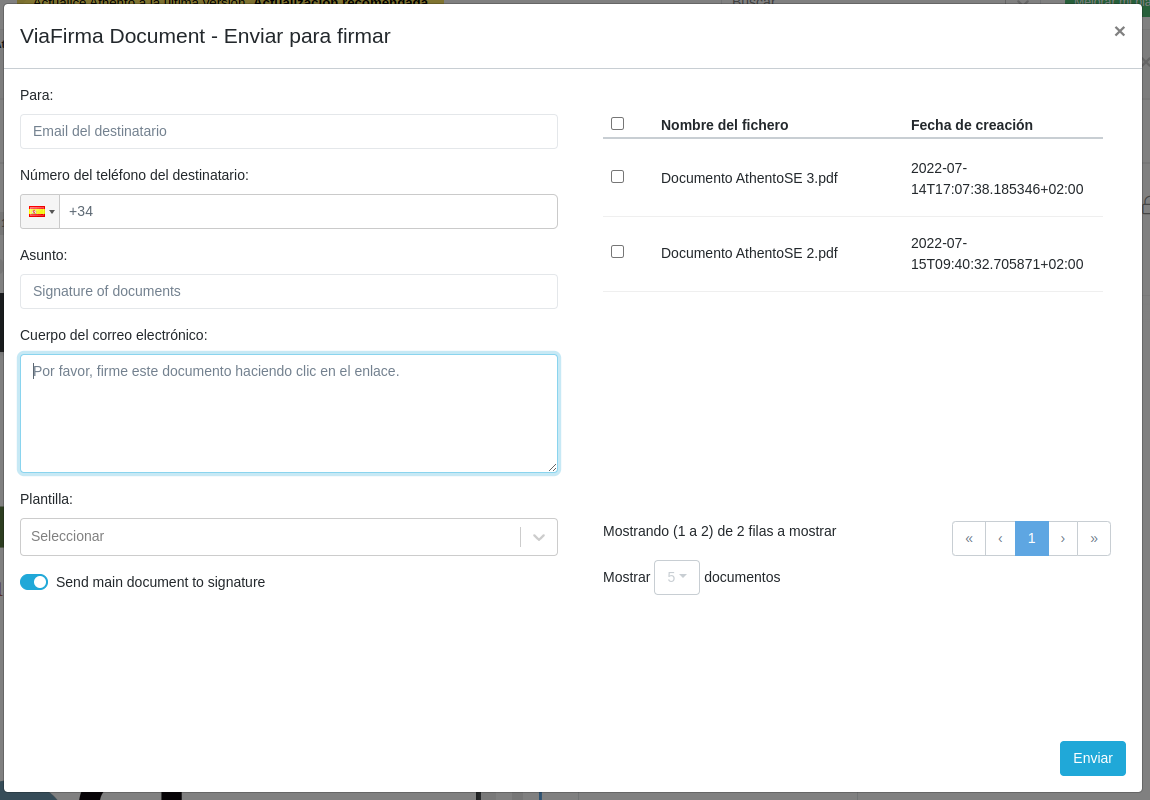 To send a signature request you will have to fill in the following information:
Email: Email of the user who will be asked to sign the documents.
Phone number (Optional): Recipient's telephone number.
Subject: Subject of the email the user will receive. You can leave the default subject or change it.
Body: Body of email the user will receive. You can leave the default body or change it.
Template (Optional): Viafirma template to be used for the signature request.
Send the main document: Indicates whether or not to send the main document in the document set. It can only be sent if the following conditions are met: the user making the request has write permission on the document, the document does not have a signature request already made, the document has content, and the document is PDF.
Related documents: Indicates the related documents to be sent in the set. To be able to send these documents, the same conditions must be met as those indicated for the main document.
Once the request has been sent, the user who has been asked for the signature will receive an email through which they will be able to sign the documents. He/she will see a screen like the following: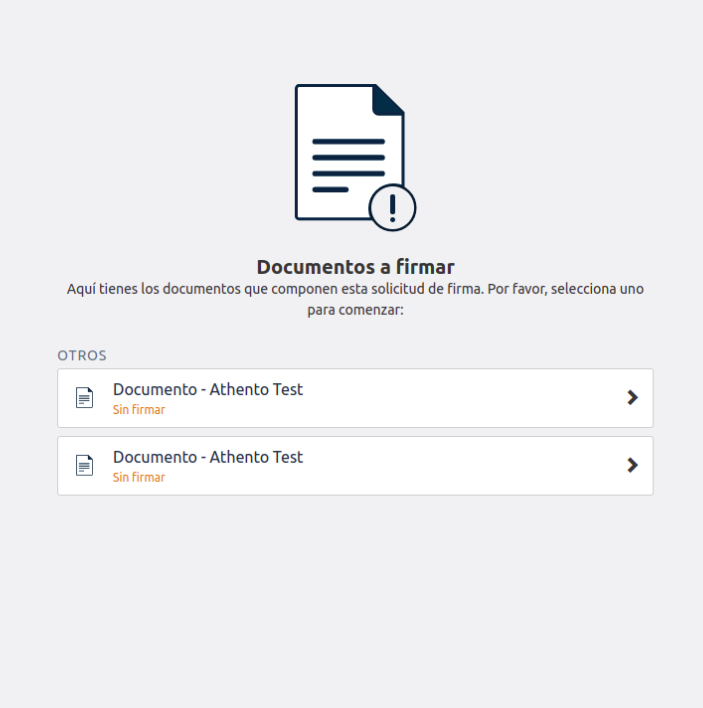 By clicking again on the signature button, you can view the signature status of the document. To view the signature status documents, you have to do It from the button on each of the documents that made up the set.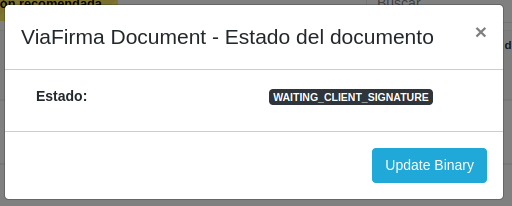 Each time the user signs one of the documents, it will be automatically updated in Athento, including the user's signature. Otherwise, you can also click the button to update the binary that appears next to the document status.
Once the document has been successfully signed, the document's signature status will change, indicating that the signing process for that document has been successfully completed.

Related articles