By default, the active forms in a space will always be displayed in the document creation modal window once that space has been selected.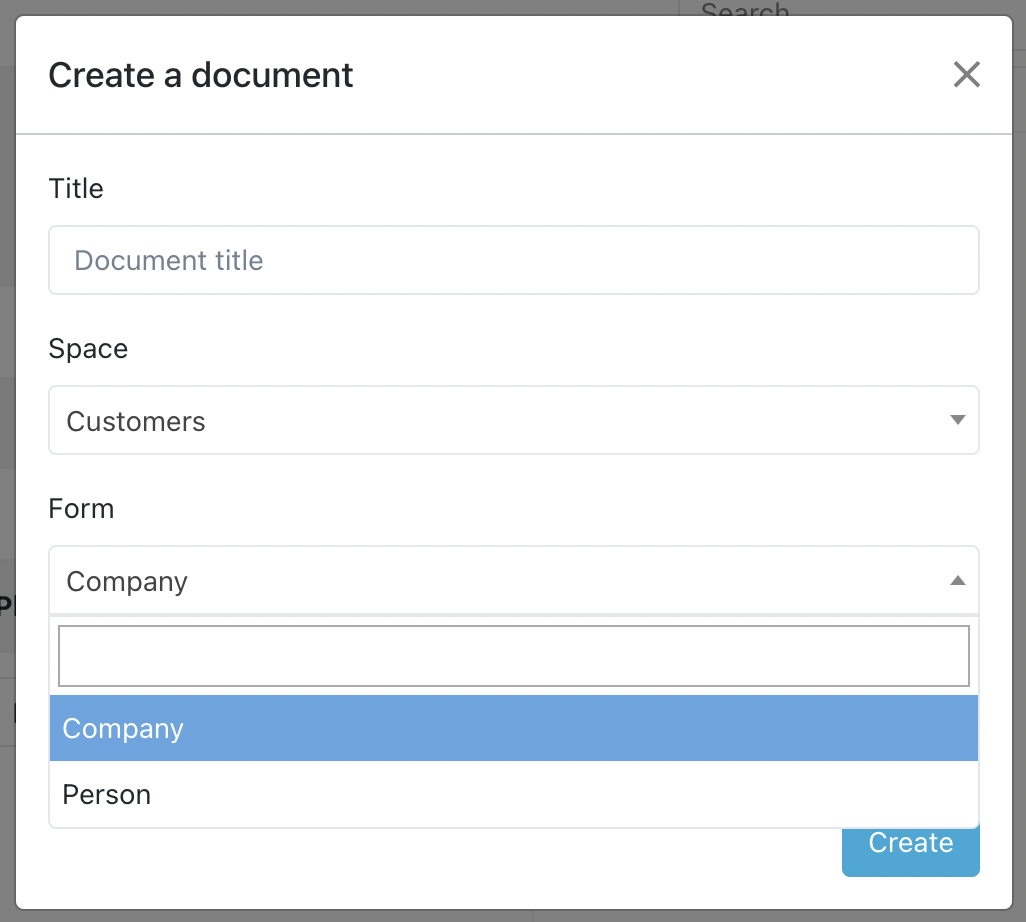 To stop a form from being displayed in this list, you must go to the advanced administration of the form and deactivate the "Show in main creation" field. Do not forget to save the changes.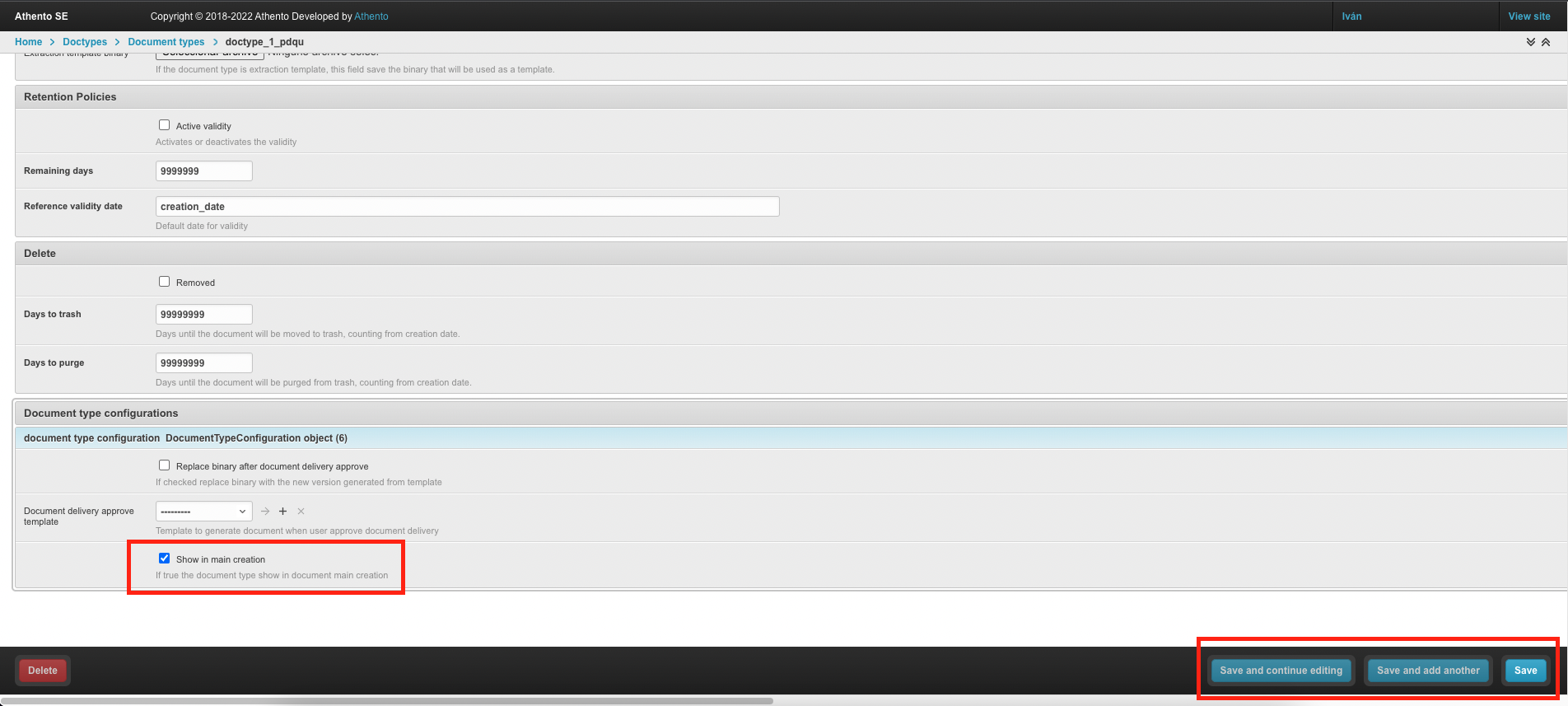 If you have deactivated a form and want it to be shown again, check the "Show in main creation" option of the deactivated form again.