This feature allows you to edit the fields of related documents from the preview. In this way, it is not necessary to open the related document to edit the values of its fields.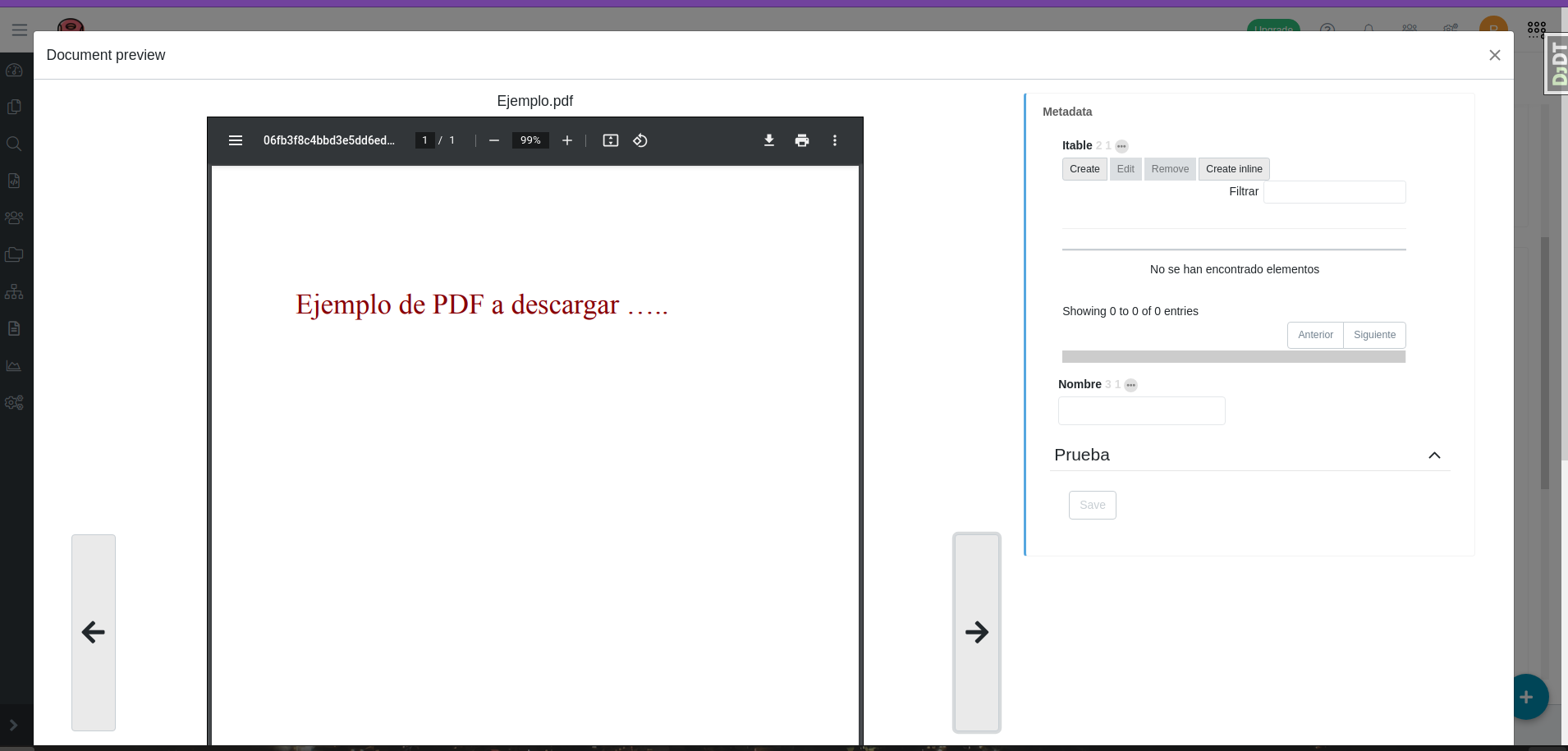 Enabling this feature
This feature must be enabled in each field you want to be able to edit from the preview.
1 - From the "Fields" tab in the form, access the advanced administration for the field you want to activate.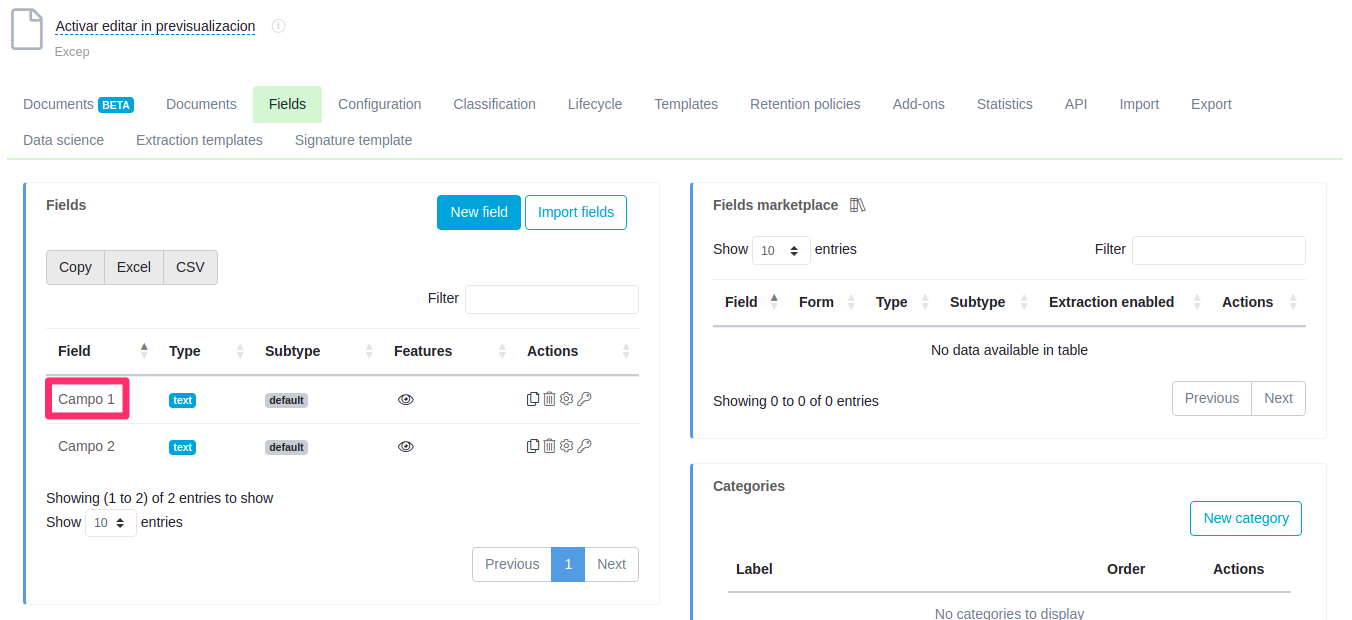 2- From the field advanced configuration, enable this option.