Enabling the integration
From the apps tab in your team, add the Outlook add-in.

Once enabled, You will be able to download the add-in or get a URL that you will have to enter in Outlook.

Downloading the add-in

Getting the add-in URL

Installing the add-in
Go to Outlook on the web and create a new message.
Choose ... from the bottom of the new message and then select Get Add-ins from the menu that appears.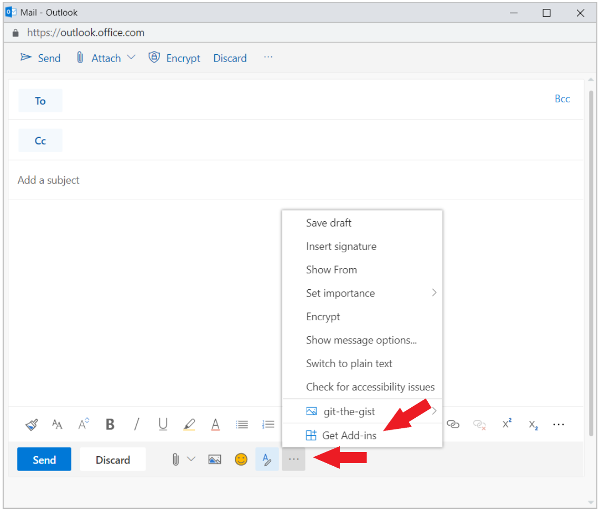 In the Add-Ins for Outlook dialog box, select My add-ins. Locate the Custom add-ins section at the bottom of the dialog.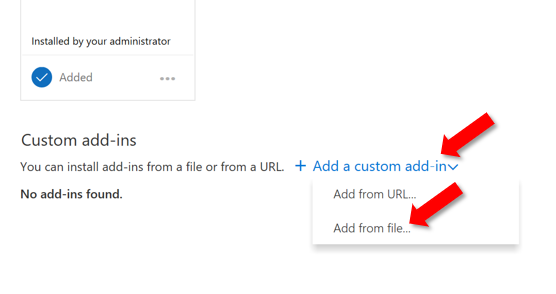 You can either use the URL you got in the previous steps or upload the file you downloaded. Accept all prompts during the installation.