Athento has the functionality of extracting pages from a PDF by means of the op_extract_page operation available in the Automations Marketplace in each document Space (Series).
Once the pages of our Athento document have been extracted we can view them in the Pages panel of the document as shown below.
We have a document with PDF content of 2 pages from which page extraction has been executed.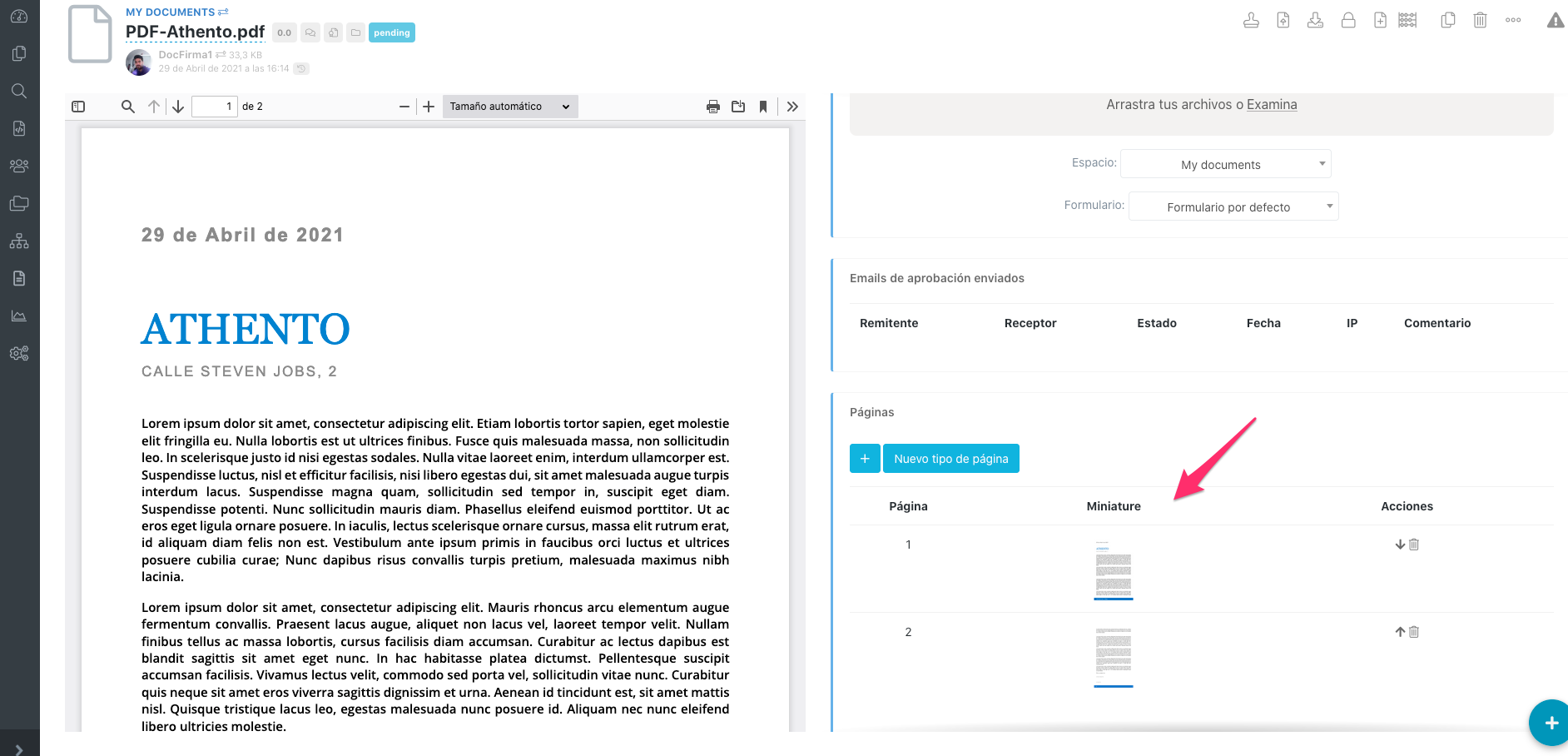 We can visualize the pages panel, the order with the extracted thumbnails as well as the available actions for each of them. We can perform the deletion or reordering using the trash can change buttons or change arrows respectively.