Athento is able to connect to a mailbox and read mail messages and attachments directly from it and incorporate them into the system.
To setup this integration, go to the Integrations tab for the space where you want to receive the documents.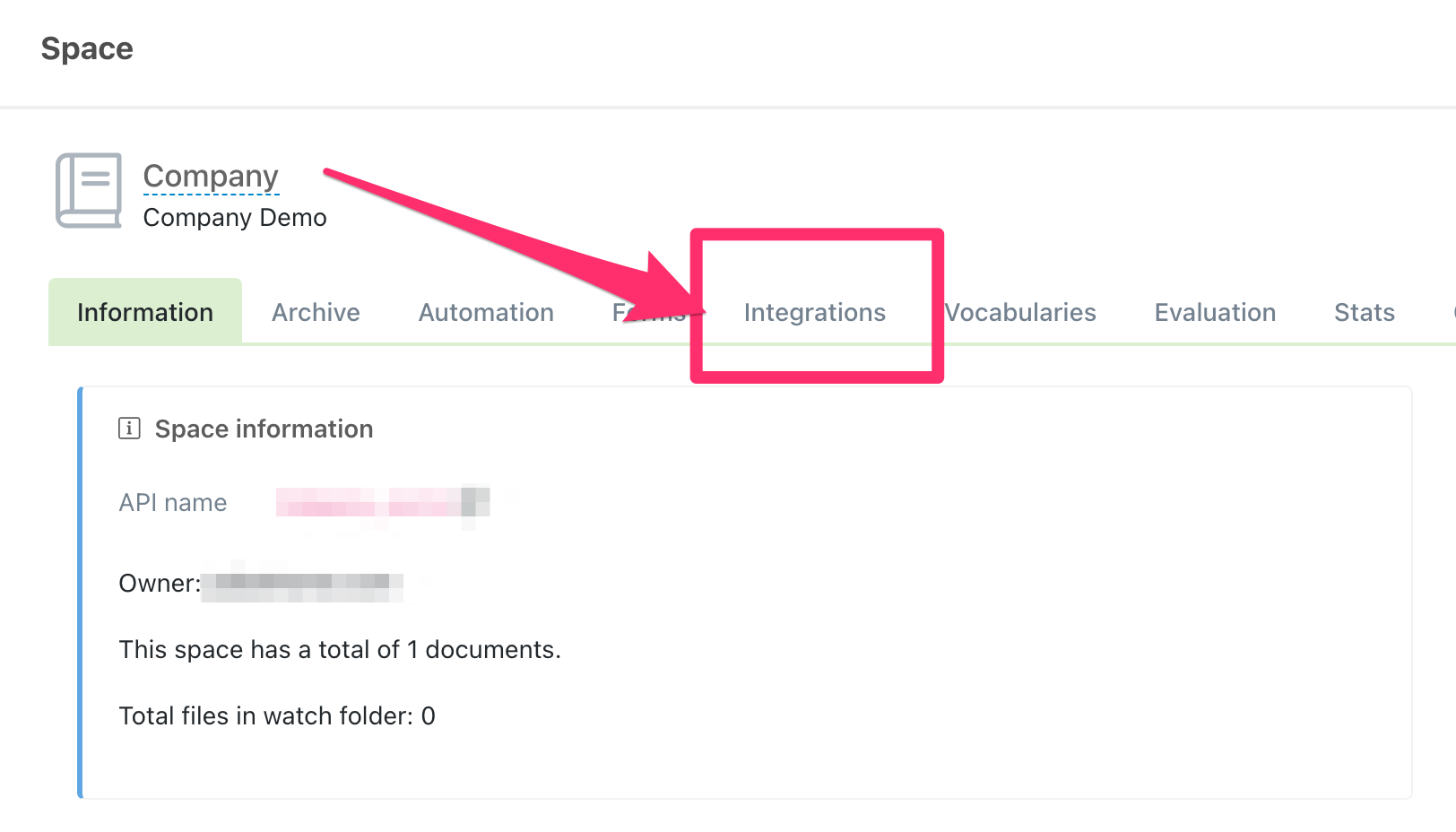 From the Email integration panel, select "Add email integration":

To configure this mailbox monitoring, the following information is required: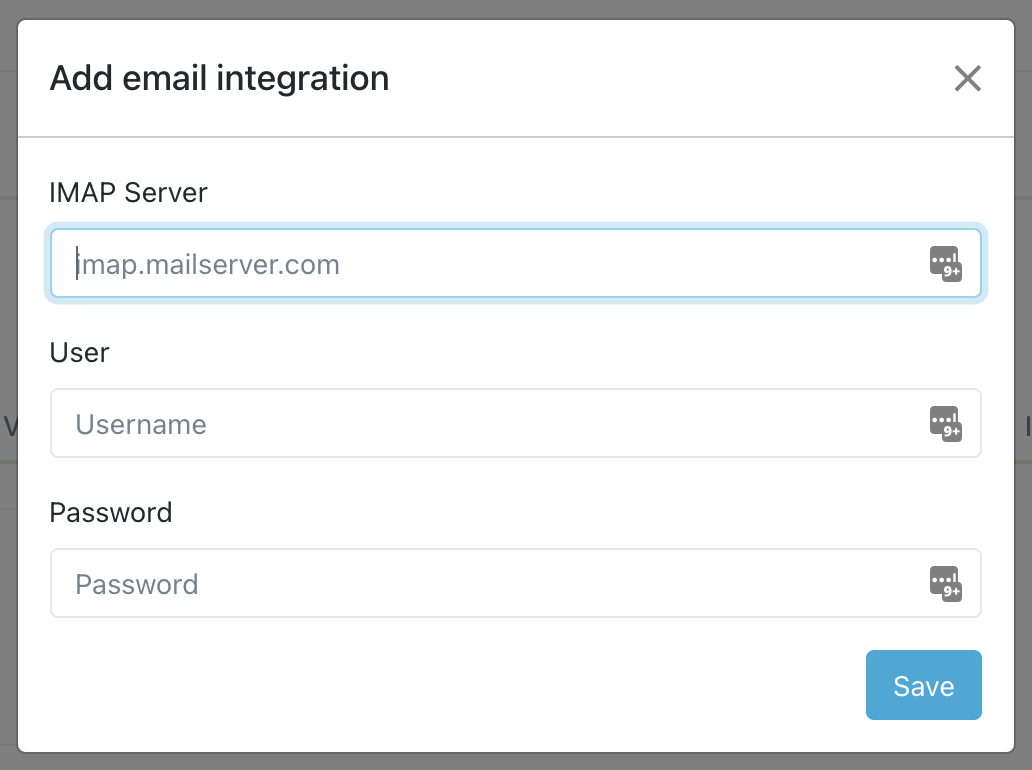 Server address: IMAP or POP server accessible from the Internet or, at least, from the IPs Athento's servers. The server name needs to be indicated in the following format
PROTOCOL://SERVER_NAME:PORT_NUMBER
Where SERVER_NAME and PORT_NUMBER will need to be replaced by the name and port in your server. PROTOCOL should be imap+ssl:// or pop3+ssl://
User and password: the credentials to connect to the mailbox.
This information will be used by a scheduled task in the document management system
to connect to the mail server and download the emails of that account. The emails will be loaded in the DMS and attachments will be linked to each email.
IMPORTANT:
The emails will be deleted from the server as soon as they are downloaded to the DMS.
You might need assitence from support to schedule the cron tab.