To change a user's password, we must be Team administrator users, so that we have access to the users menu.
From the users menu, use the key icon to reset the password of the user whose password you want to change.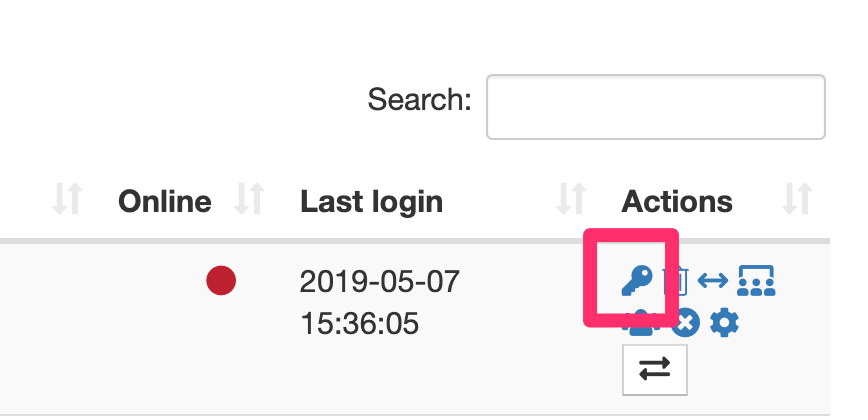 The user will receive an email with a new password and a link to change their password.